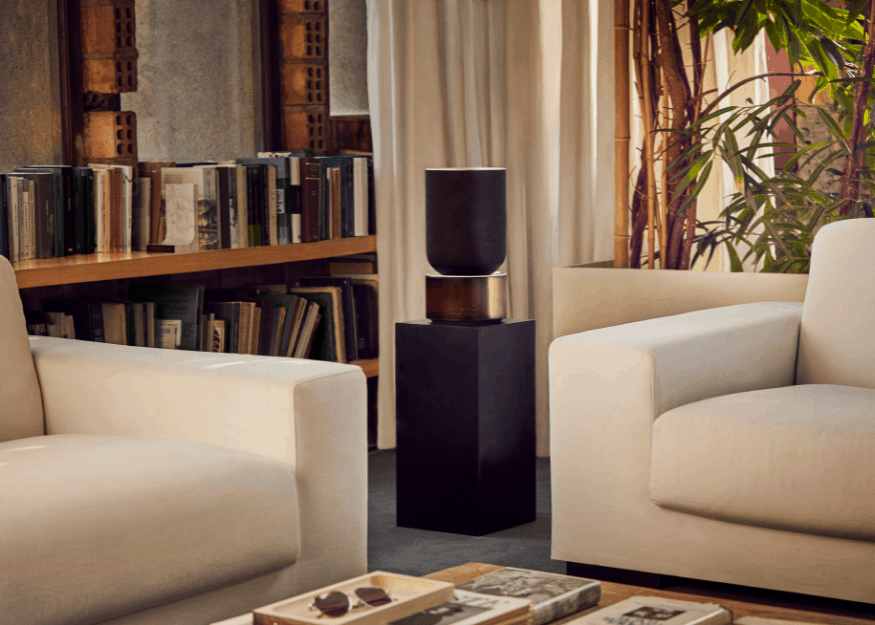 The best (looking) home tech for 2021
Every now and then, something really, really good looking is also devastatingly smart.
Here is Boulevard's line-up of the best-looking home tech that will quicken your heartbeat even as it brings music to your ears, cleanses the air you breathe – and blows your mind.
---
Naim Mu-so for Bentley speaker
We could happily accessorise our living room with the Naim Mu-so for Bentley speaker and never even plug it in. The breathtakingly sleek speaker blends old-world aesthetics with cutting-edge tech, through a 12-year-old partnership between the auto legend and the audiophiles at Naim.
This special edition Mu-so features lacquered Ayous, a sustainable African hardwood, along with metallic accents and a copper-threaded speaker grille. Should you decide to plug it in, the Mu-so is fabulously connectible, multi-room ready, and delivers an award-winning level of single-box sound quality.
Headphones by Focal complete the set, and the experience.
Specs:
450 Watts of music power
Google Assistant / Apple Siri
Pricing TBC
Go further with the Naim Mu-so for Bentley speaker.
---
V-Zug Refresh Butler clothing care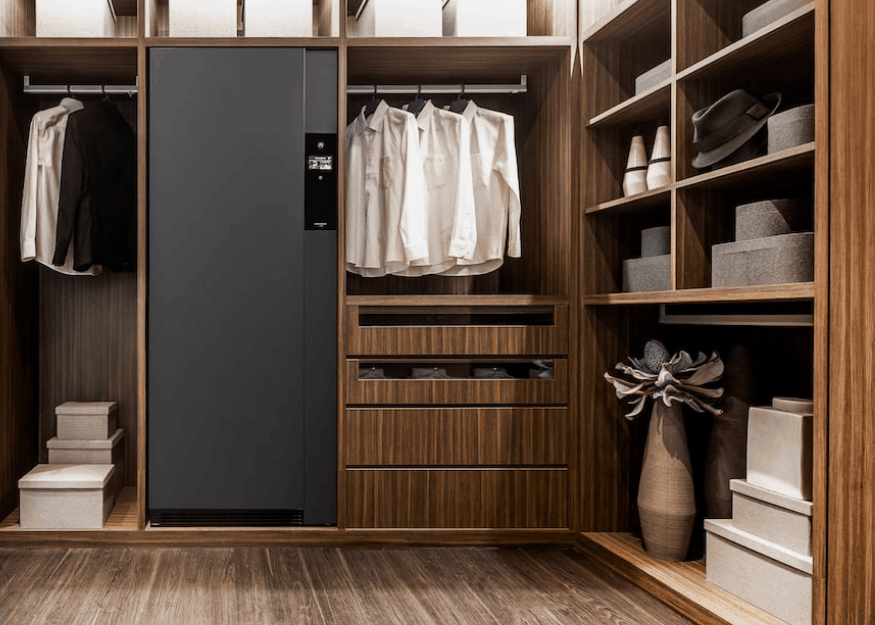 Long admired for their elegant kitchen appliances, V-Zug has stepped into the wardrobe to pair the brand's dark and handsome aesthetic with a bit of clothes cleansing wizardry.
The Refresh Butler promises to de-odorise and de-wrinkle your clothes, dry them if required, while also destroying almost 100% of bacteria. And it's all done without chemicals, intense heat or even touch, and therefore without the wearing effects of dry cleaning. The Refresh Butler holds five coat-hangers and a basket for smaller items, and can also dry up to 5kg of laundry without movement.
Patented photocatalysis system involving UVC light and steam
1.96m high by 0.78m wide
Pricing TBC
Go further with the V-Zug Refresh Butler.
---
Buben & Zörweg Orion safe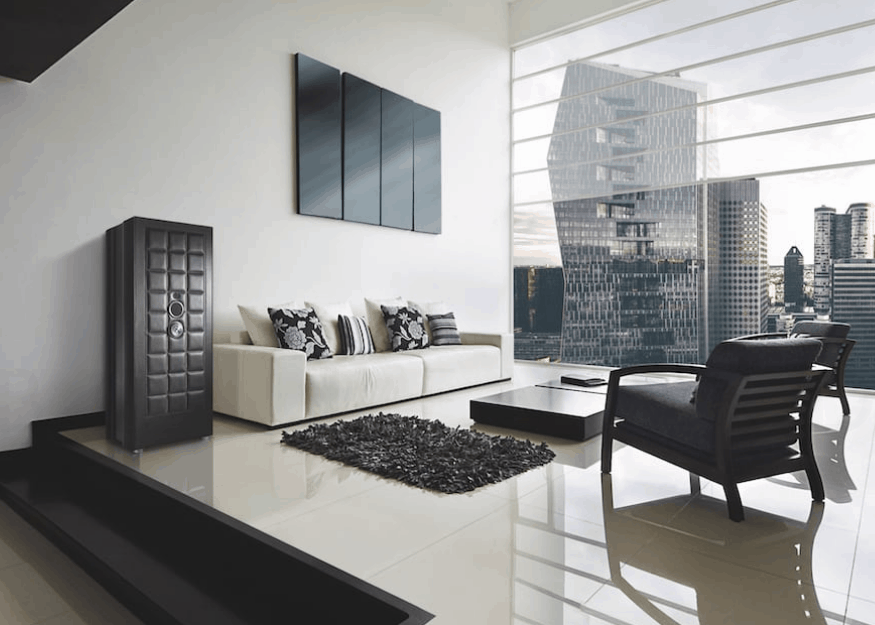 Options from 0.44m to 1.6m high
Freestanding or inbuilt
Pricing on application
---
Vaonis Vespera smart telescope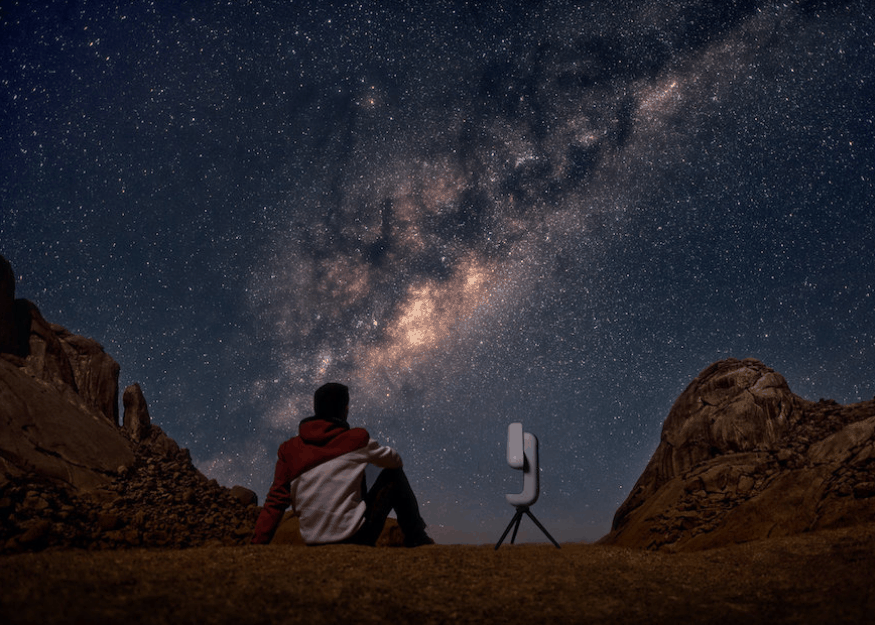 40cm long, 5kg
2M pixels resolution
USD $1,649 incl P&H
---
Cipod bespoke home cinemas
The specialist UK-based team brings serious tech cred together with handcrafted interior spaces and lush design to create wowfactor cinemas tailored to your home. The modular design allows not only for the bespoke cinemas to be installed in a matter of days, it also allows for relocation if you can't bear to leave your Cipod behind as an inclusion.
Minimum 5m by 4m by 2.5m high space
4K Ultra HD technology projector
Meridian 9.4.4 Dolby ATMOS
Pricing on application
---
LG Rollable OLED TV
---
And lastly, Gush hi-tech paint
Oh yes, paint.
Paint that strips the air of indoor pollution (including the dreaded haze). Paint that kills bacteria. Paint that kills mould! Paint that transforms you home into a rainforest (sort of) by ionizing the air.
Perhaps the most good-looking and cutting edge of all the home tech on this list, Gush paint offers a multitude of health benefits by leveraging the largest surface area in your home – along with some pretty out-there chemistry.
And health benefits aside, we'll also have this palette…
Go further with our interview with the Gush paint founders.
---
Where to now?
---