Aura: Inside Sydney's latest luxury residential masterpiece
Sydney Harbour is renowned for its striking natural landscape which seamlessly elevates the backdrop of its world class cosmopolitan city. It's this rare combination of pristine coastline and thriving community that has provided the perfect location for some of the region's most breathtaking living precincts in recent years.
Aura by Aqualand is the latest residential project to join this collective, a luxury living, entertainment and commercial quarter that takes direct inspiration from the organic rock forms and waves of Sydney Harbour to achieve a unique sculptural aesthetic amongst the iconic city skyline.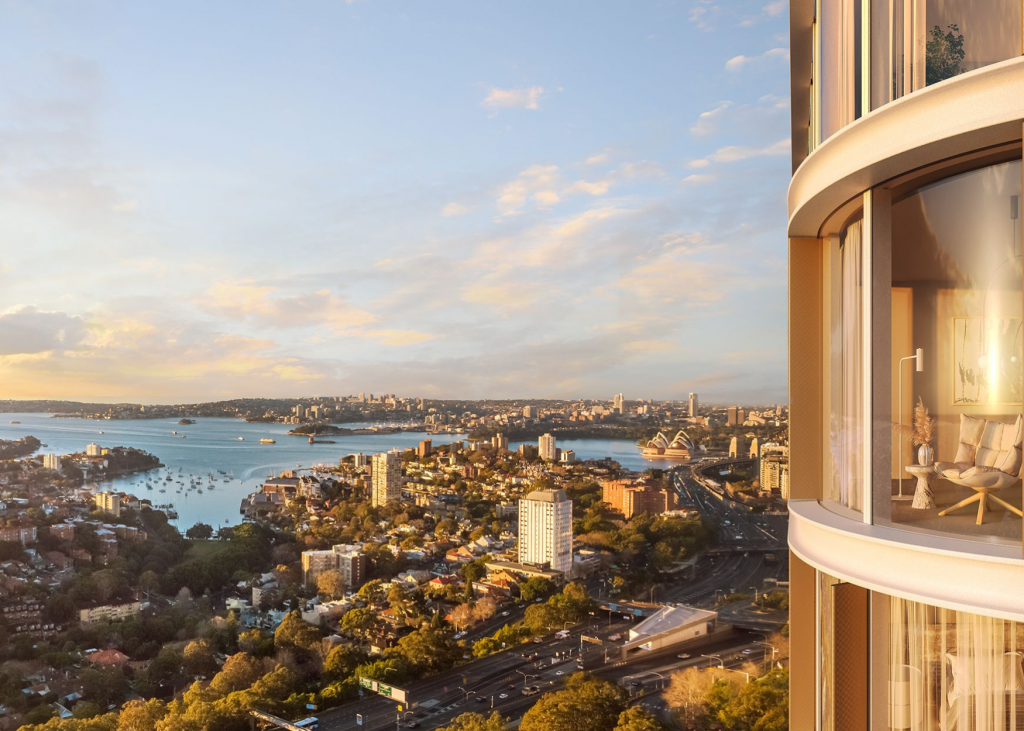 Architecture as sculpture
Creating a new jewel in North Sydney requires a bold vision. Aqualand, the prominent developer behind the AU$1 billion Aura project enlisted the help of acclaimed architects at Woods Bagot to reach this goal. The result is a building that features elegant curves and an undulating facade to create the illusion of a single structure separated into four separate towers. Staggered peaks which start from level 29 through to 23 complements Aura striking visual presence that culminates in an hourglass shape on level 9 where the residential community centre is located.
"One of the things we love about North Sydney is that the sandstone at the water's edge is the same sandstone you see all through the suburb," explains Architect Jason Fraser, Principal at Woods Bagot.
"There's also this incredibly rich landscape from Wendy Whiteley's Secret Garden at Lavender Bay, all the way up to St Leonards Park. We wanted our building to become a part of this unique landscape. The building is shaped in an organic way reminiscent of these eroded stone forms. The ground plane is also carved out to reveal sandstone walls, interesting textures and colours drawn from the sandstone."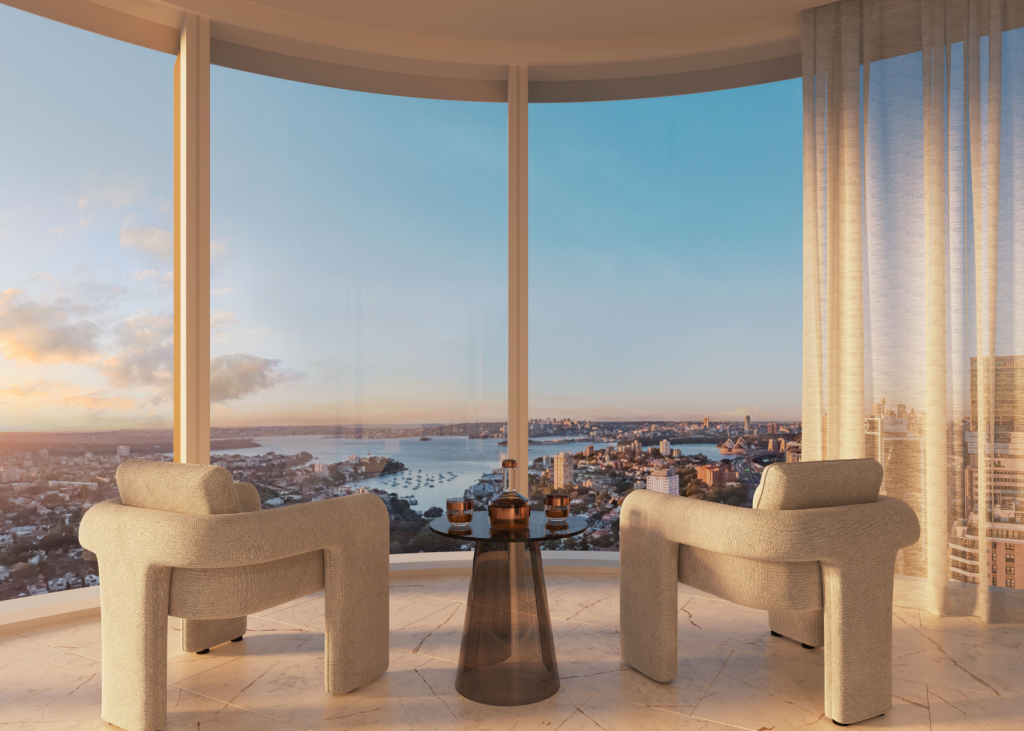 Fraser says that his team also wanted to mimic how water reflects light differently into Aura's design, so they utilised a careful selection of materials and spatial techniques. The result is a rich marriage of translucent glass, muted metallics and black lines that contrast against textured white finishes, including aggregate quartz and concrete.
"We've tried to be gentle with the curves," adds Fraser. "The apartment plans are very spacious and each apartment is a slightly different size because each floor has a different depth. That means we're never squeezing a small apartment into a curve. They're benefiting from the deep reveals, by making the most of the expansive frontages to create more liveable spaces."
In the retail precinct of Aura, circular voids in the podium awnings draw sunlight into seating areas while vine-draped awnings near the ground level add layers of lush greenery. Natural light is allowed to stream into the indoor residents' pool via skylights and oversized windows and is used near lift wells on each floor to guide residents to their destination. Perforated metal screens also control privacy while inviting dappled light inside the spacious homes.
World class amenities
If being situated on the doorstep of Sydney Harbour isn't enough, Aura will also boast a diversity of amenities for residences and guests. Located on 168 Walker Street, North Sydney, the completed precinct will be a mixed-use space delivering 386 luxury apartments above a richly landscaped retail precinct and commercial spaces.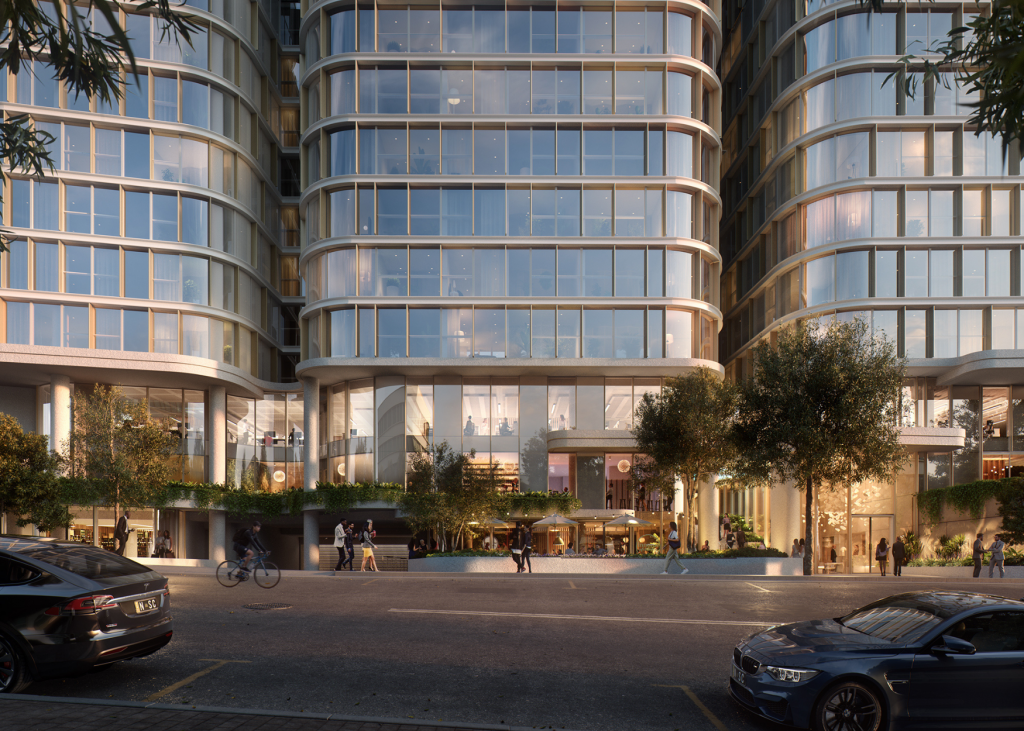 Aura's own extensive retail precinct will provide residents with a curated shopping and dining destination including a providore, bakery, cafe and wine bar, an all-day diner and a contemporary Japanese restaurant. A captivating network of landscaped laneways will further welcome people into the precinct.
Other resident amenities include a wellness room and end-of-trip facilities while a luxurious rooftop area showcases a sun deck, private dining rooms, barbecue and kitchen space for year-round al fresco entertaining.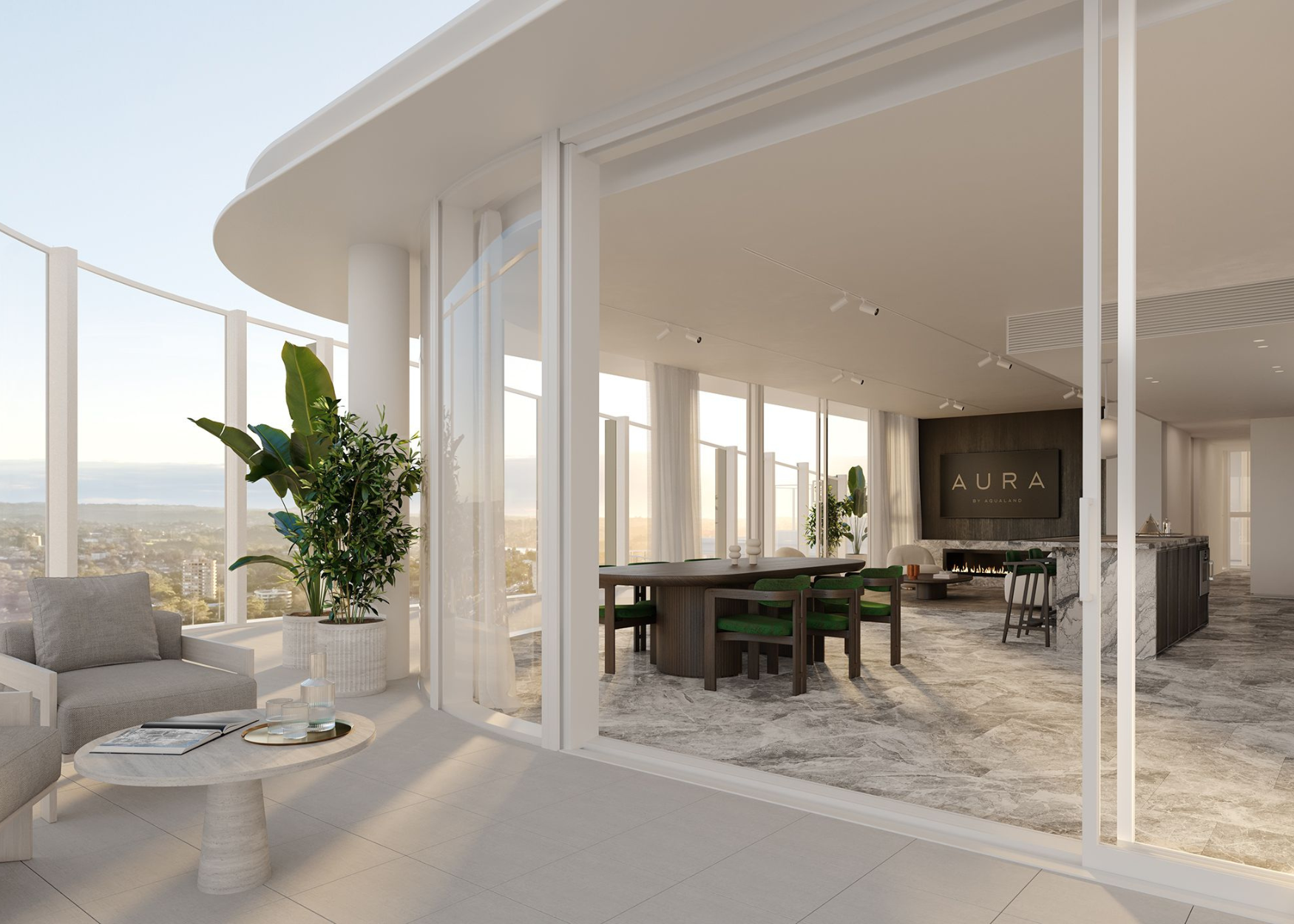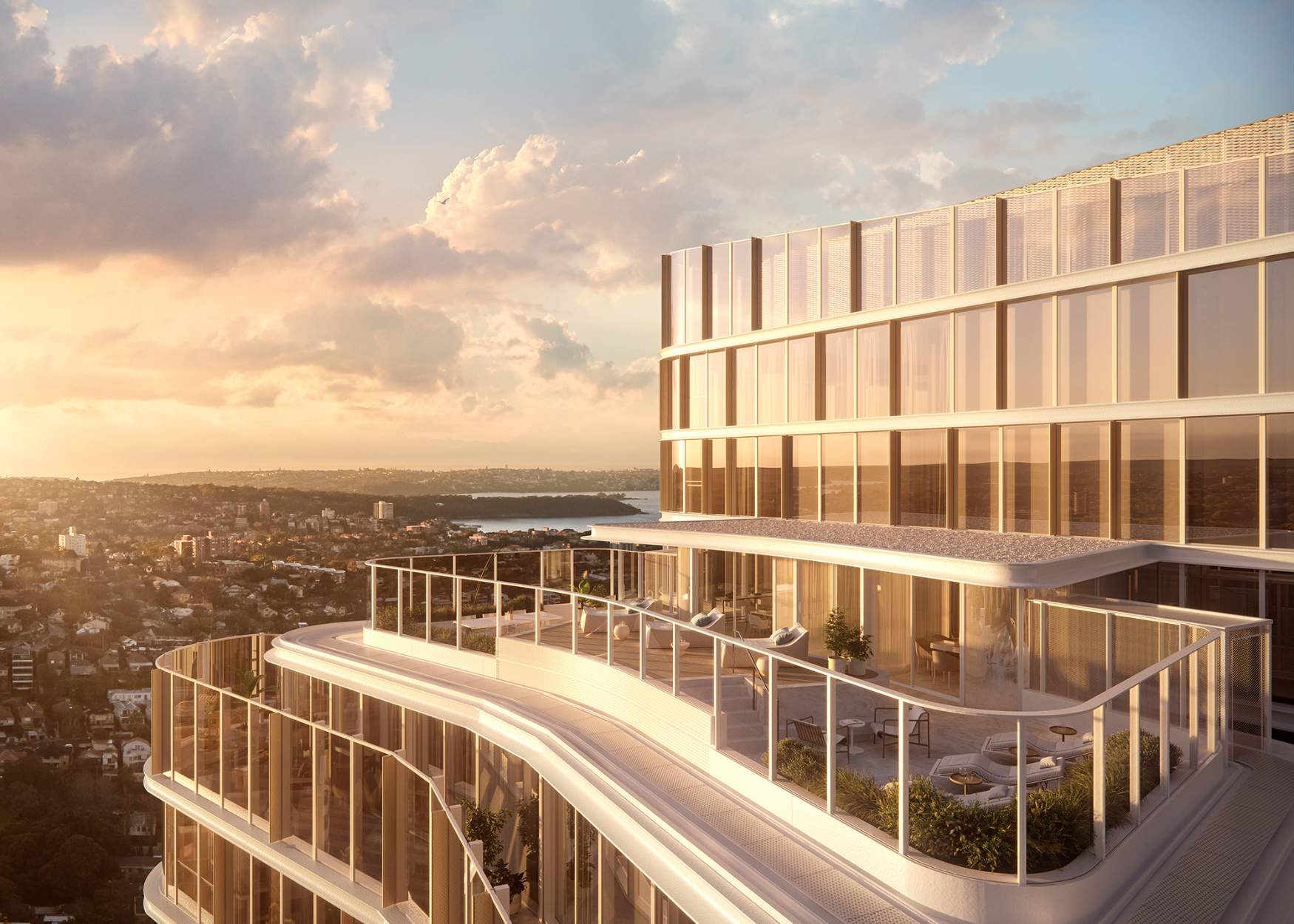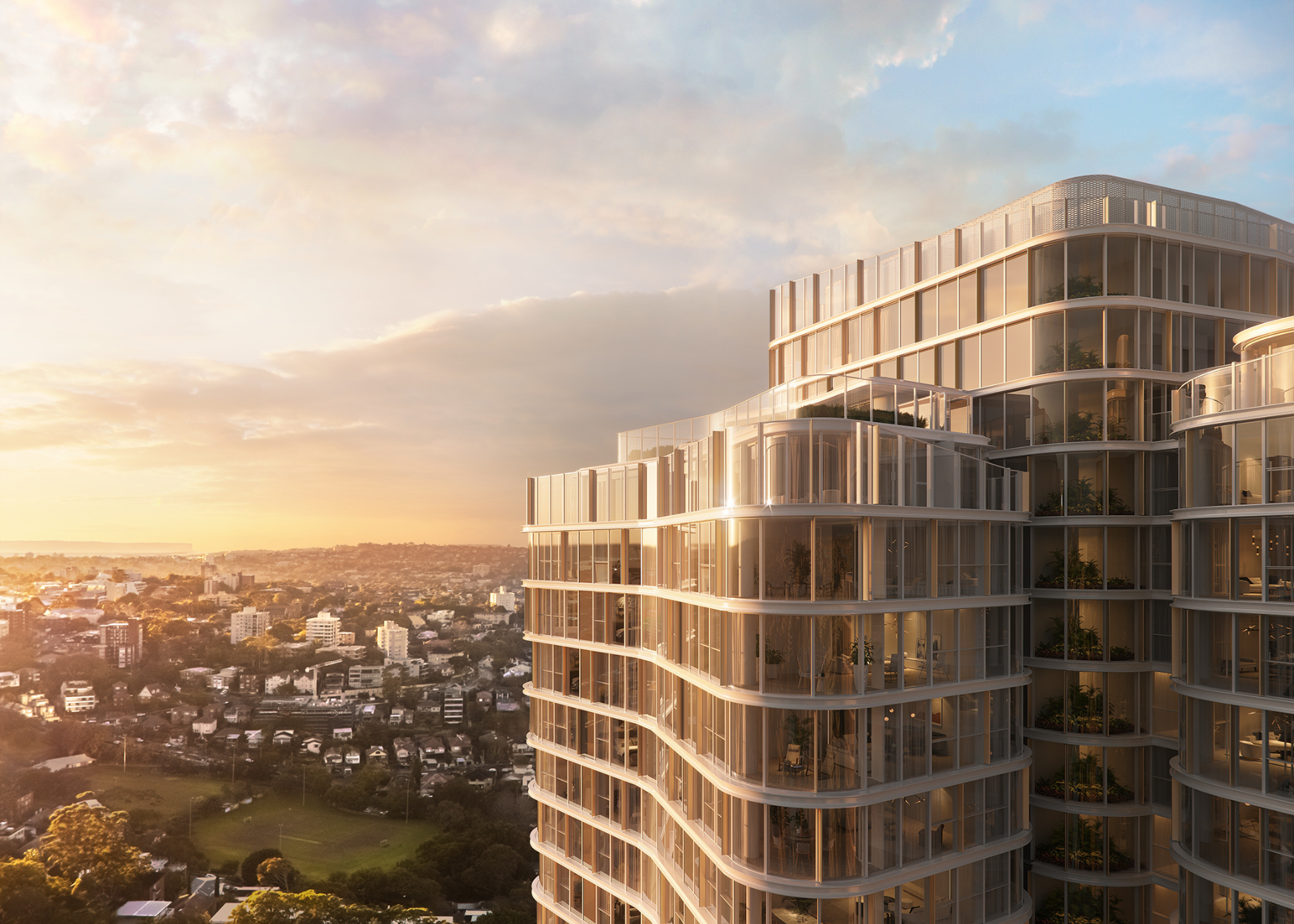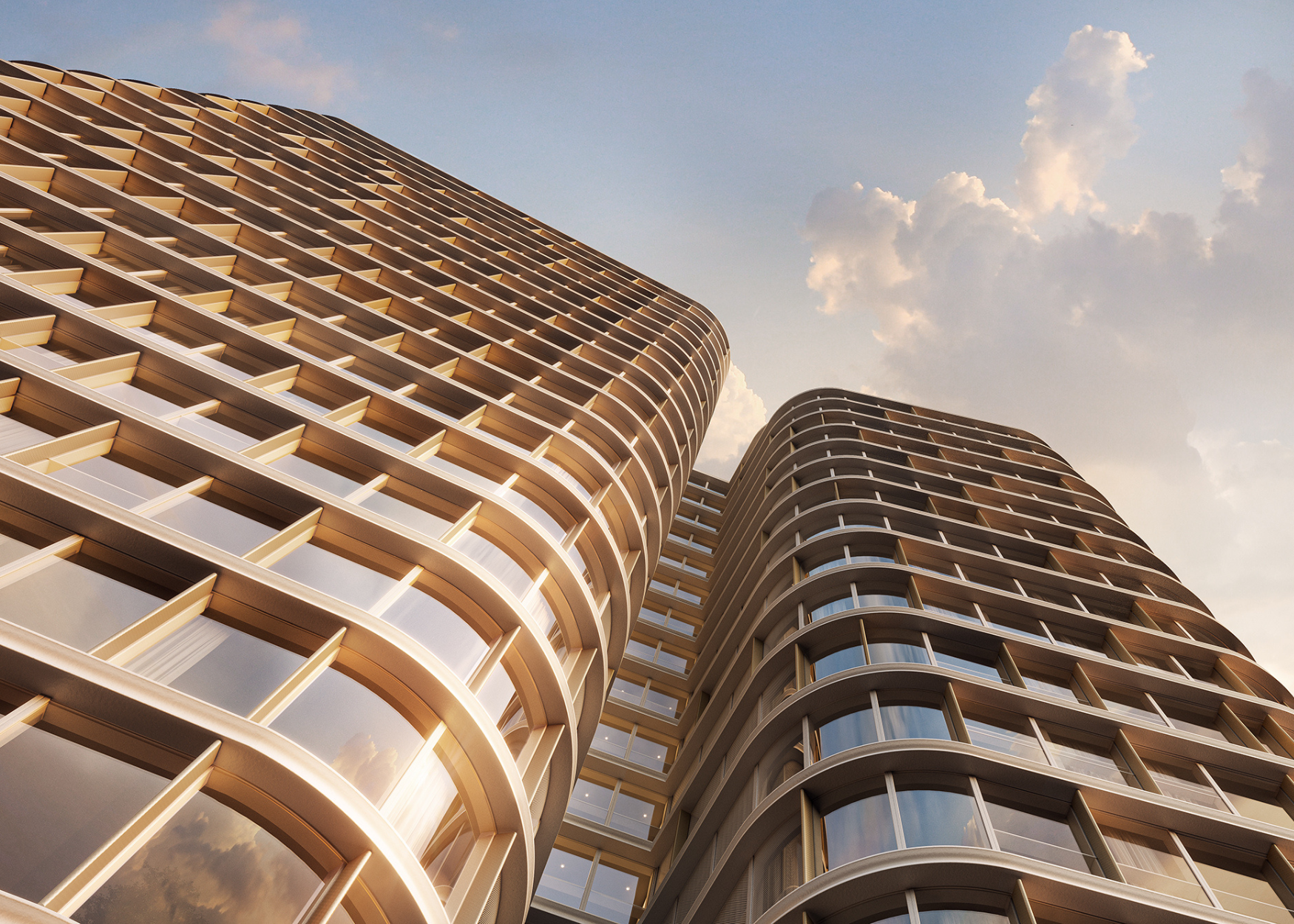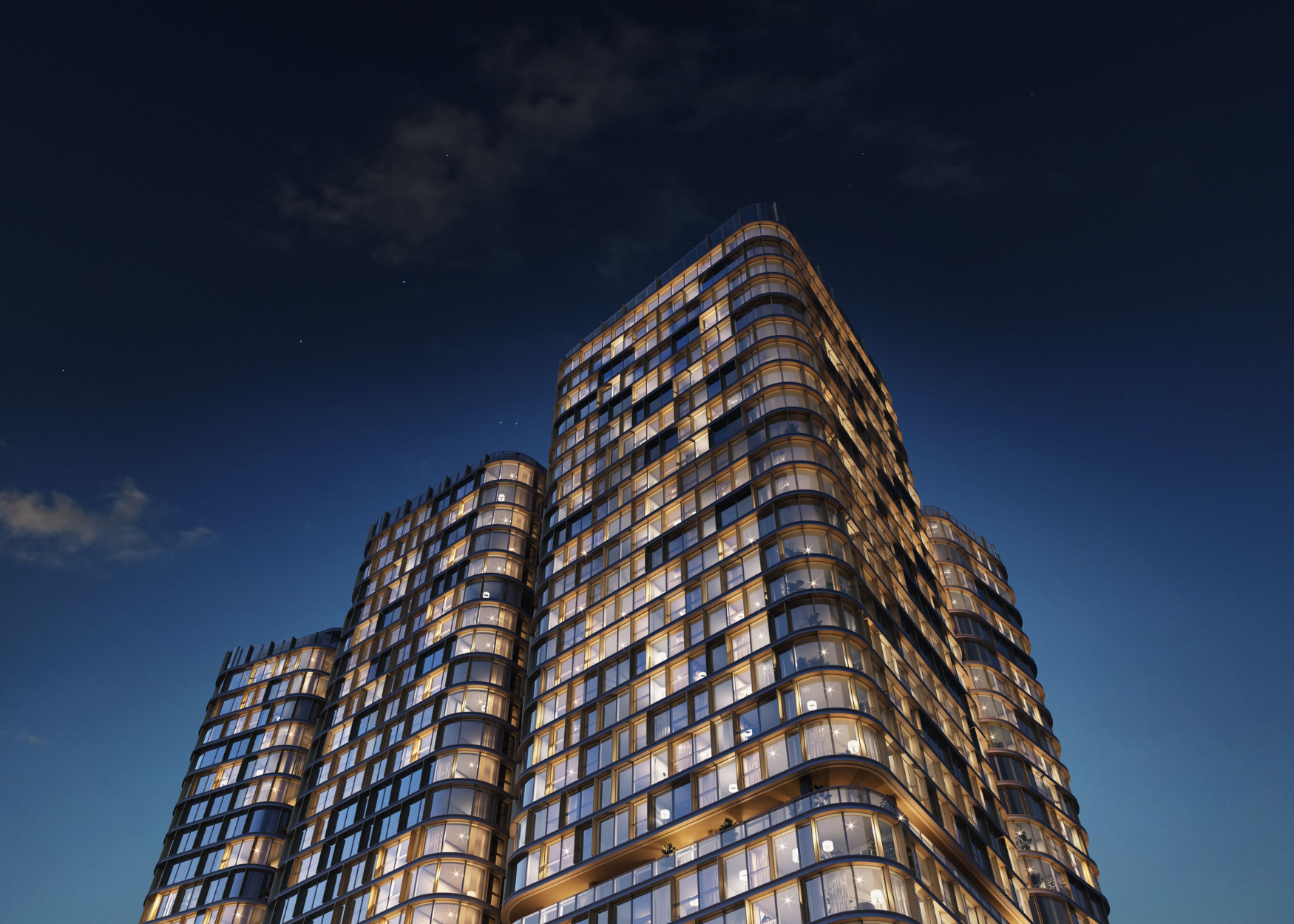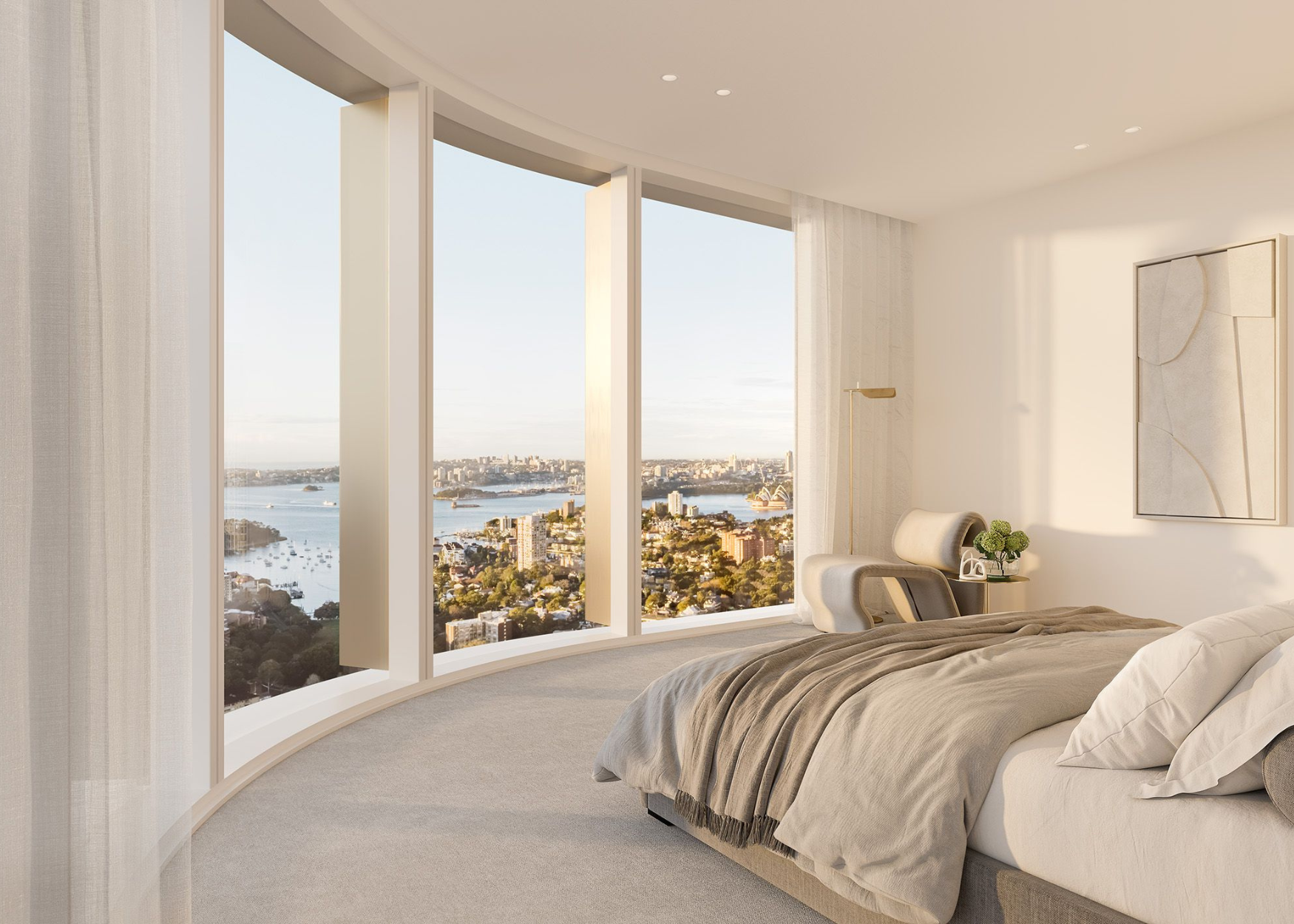 Experience in artistic flair
Aqualand is a thriving Australian property, hospitality and investment company that is currently in the midst of its strongest growth period. The team is responsible for the upcoming Central Barangaroo project, which is the final stage of the Sydney CBD waterfront precinct.
Aqualand's art and design credentials also extend into its association with local arts, sporting and cultural organisations. Some of these include the South Sydney Rabbitohs, the Art Gallery of NSW, the Sydney Modern Project, and Bondi's iconic Sculpture by the Sea art exhibition.
Jin Lin, Aqualand Managing Director, says that the arts play a pivotal role in enhancing communities by bringing people together and providing opportunities for engagement and innovation.
Go further with Aura by Aqualand. View the listing.
---
Read next: