The shophouse collector: Ashish Manchharam of 8M Real Estate
Singapore loves her shophouses. But while the rest of us clicked a picture, picked our jaws off the floor and walked away, one Singaporean decided to amass a collection of shophouses to give them a new lease of life.
Meet Ashish Manchharam, founder of 8M Real Estate, a boutique property firm with more than 55 shophouses to its name. The company owns, develops and manages shophouses and has assets valued at close to $800 million as of March 2020.
Chances are you've spent luncheons and Friday nights at one of 8M's many acquisitions, most of which are in the prime District 01 and 02 areas. It's no coincidence – Ashish and his team at 8M Real Estate played a crucial part in revitalising forgotten nooks, crannies and clusters of Singapore. His M.O.? Handpicking shophouses, pairing them with local F&B partners and changing the way we interact with these heritage buildings.
Ashish's five-year-old venture also includes 8M Collective – shophouse-centric boutique accommodations with flexible terms and a whole lotta personality.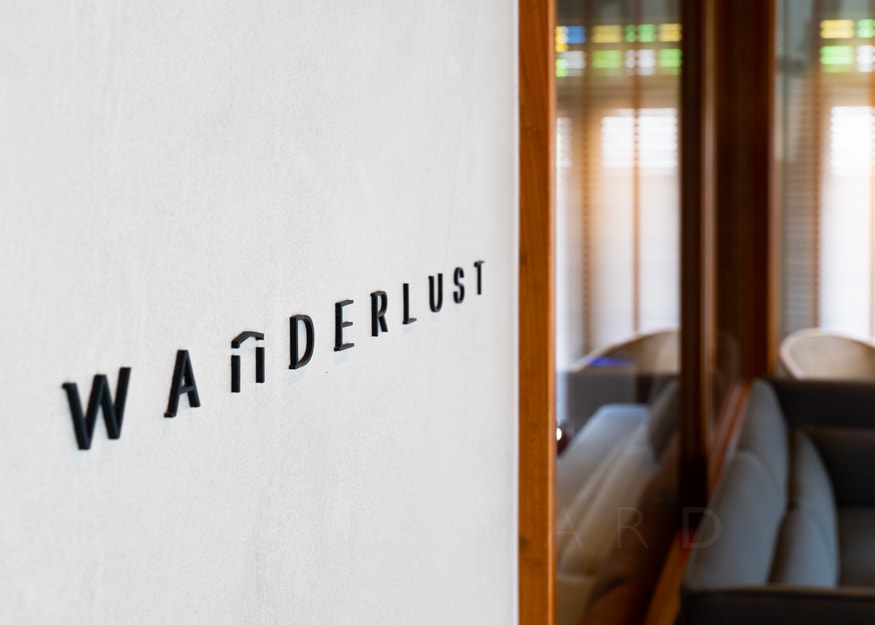 In 2020, they added a new concept – turn the corner on Dickson Road and it's impossible to miss. Wanderlust in Jalan Besar, a conservation building with Wes Anderson vibes, joins the collective that gave us Kesa House, Ann Siang House and Base Residences on Hong Kong Street.
After traipsing around the slow and subtle Wanderlust, we caught up with Ashish for a chat…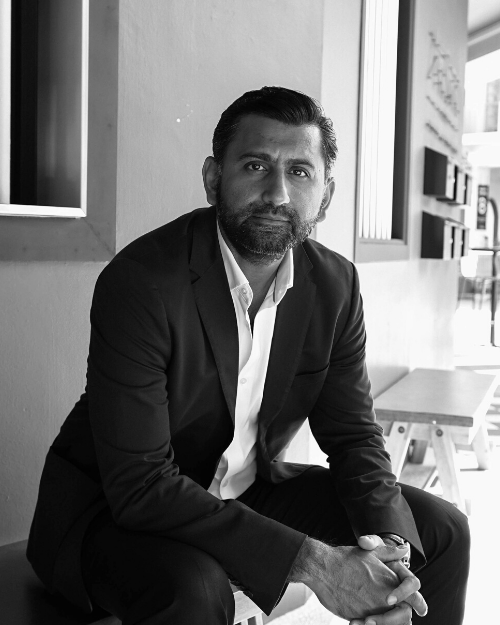 Boulevard: You were raised in a shophouse and clearly you have an affinity for them. Tell us about the shophouse you lived in and how it set you on your path?
Ashish Manchharam: Yes, I was raised in a shophouse in the Kampong Glam neighbourhood and saw a huge change. Traditionally, people used the ground floor space of the shophouse for their local business, which was mainly textiles. The upper floors were their homes.
I witnessed the takeover of international F&Bs, retail businesses, and hostels/hotels that cropped up to accommodate the growing number of tourists coming into the area.
It's always been a vibrant enclave, but it has evolved in many different ways – Haji Lane, in particular, went from a street of warehouses to a hip retail and foodie destination. Seeing this evolution first hand inspired and helped me understand how to breathe new life into shophouses and their surrounding locale.
Blvd: Before founding 8M, you worked with a global real estate company for 12 odd years. What prompted you to dive headfirst into the commercial shophouse market?
Ashish: I was in the global real estate capital markets space for a long time, working throughout Asia. It was a great experience in which I learnt a lot and met many interesting people. But my passion and the realisation of the opportunity in Singapore within the undervalued shophouse space led me to set up my own business.
Blvd: 8M has an extraordinary portfolio of 55+ shophouses. Is there one that's particularly memorable?
Ashish: I will always have a special affinity for the first property in our portfolio – 112-116 Amoy Street or "Amoy Alley". It's where I spent many hours curating tenants and running over refurbishment plans. However, I have really enjoyed the process of each of the 55 shophouses we now own – so no real favourites!
Blvd: Do you have plans to sell any shophouses?
Ashish: No plans to sell. We are accumulating a portfolio that will provide long-term returns.
Blvd: Coming to 8M Collective, what sets 8M boutique hotels apart?
Ashish: Generally, boutique hotels target a different audience, those looking for an 'experience' and not the traditional hotel model. Our shophouse hotels are located in eclectic locations. They are unique in nature, adding a cultural and historical flavour of the area.
Blvd: Let's talk about Wanderlust, your newest flexible accommodation offering. How is it different to Kesa, Ann Siang House and Base?
Ashish: Wanderlust is located in the up-and-coming Jalan Besar area – it's in the quieter part of Little India. It's about 5 mins from Jalan Besar MRT station, so extremely convenient to get around town.
The concept was to bring calm to the buzz of the Little India district, and so we utilised a softer palette and natural materials to create a new personality for the hotel.
About 70% of the rooms feature kitchenettes and a spacious loft bed on the upper level – all to cater to longer-term stays.
The dipping pool on level 2 allows guests to relax and escape from the colour of the neighbourhood! On the ground floor, we created a Grab&Go concept, bringing back the "Mama Shop" from my childhood in Kampong Glam.
As always, we like to partner with the best operators for F&B. At Wanderlust, we teamed up with Unlisted Collection and chef Rishi Naleendra, who will open Kotuwa – a Sri Lankan restaurant and bar concept in the middle of Little India.
I think it will be really cool. Wanderlust is completely different in nature to our other boutique hotels because of its locale and its muted style.
Blvd: You famously acquired the Eu Yan Sang Building for $54m in 2019. We can't wait to hear what you have in mind for this iconic building.
Ashish: The building is extremely unique with very high ceilings and balconies in the front. We plan to refurbish the entire property in the latter half of this year and relaunch it in 2021 – wait for more details!
---
Where to now?