Wallich Residence starts where most condos finish – literally, with the apartments spanning the 39th to the 64th floors, from a height of 180m to a towering 290m. And it doesn't end there; the facilities, interiors and views are second to none. The last remaining new apartments include a range of 2 to 4.5 bedroom units and one final penthouse. View them while you can.
– Developer: GuocoLand
– District: 2
– Address: 3 Wallich Street, Singapore 078882
– Tenure: Leasehold
– Completion: 2016
– Number of units: 181
– Towers: 1
– Storeys: 39 – 64
– Penthouses: 5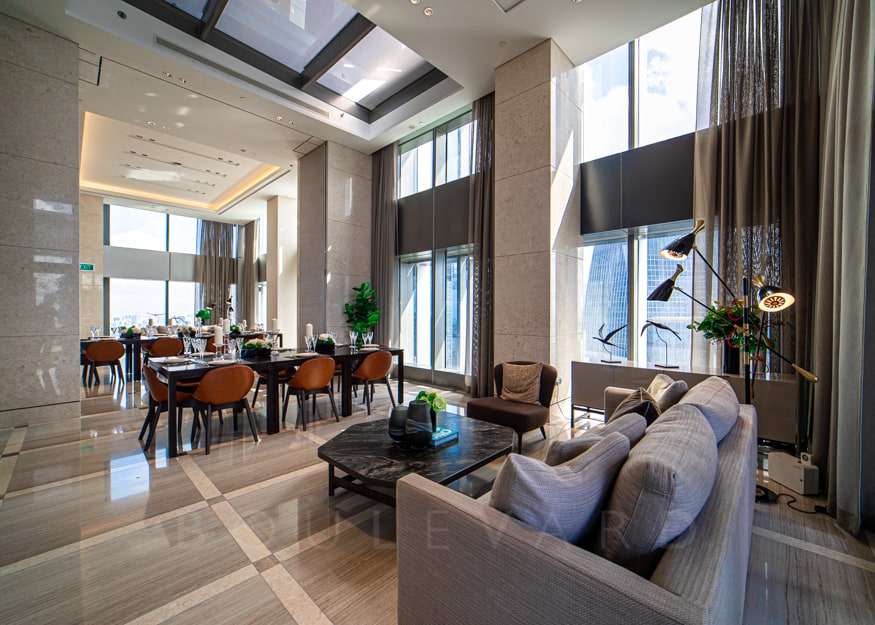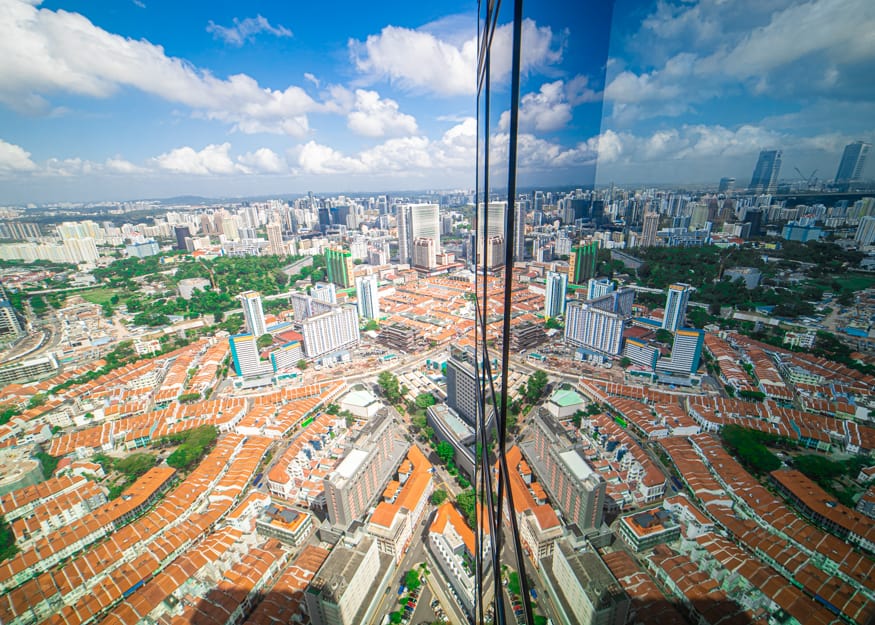 Wallich Residence's prized address and unrivalled views are just the beginning.
– All apartments feature a master bedroom suite of indulgent proportions
– The 2br plus study is wonderfully generous at 1,668 sqft, with an entertainer's kitchen and powder room
– The 4.5 bedroom apartment features a corner living room and expanded master bedroom with study or parents' retreat
– Large windows throughout with wowfactor views
And the facilities have to be seen to be believed…
Latest developer pricing & Showflat tour
The wide range of options at launch has been significantly sold through, including most of the smaller formats, and all but one of the penthouses.
– 36 x 1 bedroom: 614 – 646 sqft
– 29 x 2 bedroom: 861 – 1,098 sqft
– 4 x 2 bedroom + study: 1,259 sqft
– 75 x 3 bedroom: 1,098 – 1,717 sqft
– 24 x 4 bedroom: 1,658 – 1,991 sqft
– 8 x 4 bedroom + study: 1,981 – 2,034 sqft
– 4 x Penthouses: 3,509 sqft
– 1 x Super-penthouse: 21,108 sqft
See the individual unit listings on Boulevard for details, floorplans and pricing.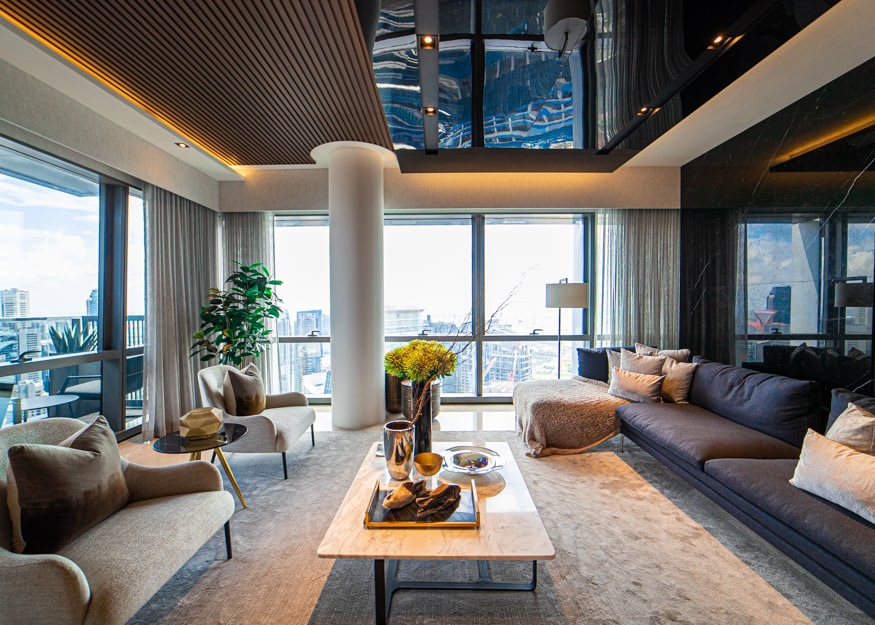 Wallich Residence rises above the Grade A offices of Guoco Tower and the five-star Sofitel hotel. A host of dining, drinks and shopping is onsite in the lower levels of the mixed-use project, along with Tanjong Pagar MRT station – offering unrivalled convenience and connectivity.
This prized address is in the centre of the CBD, with an enviable short walk to major office towers. It's also close to cultural attractions, Michelin-starred restaurants and the nightlife of Duxton Hill and Telok Ayer.
Pricing for Wallich Residence has averaged $3,427 psf over the last two years, per the URA, ranging from $1.878m for a 1 bedroom unit through to a rumoured $73.8m for the super-penthouse. The psf varies considerably based on the floor, getting down to $2,756 and reaching $4,987 for the high-floor units.
The facilities at Wallich Residence simply must be seen. The swimming pool at a height of 180m is breathtaking – an extraordinary space to call home. Additional, world-class amenities include:
– Residents' arrival lounge & concierge
Social 180 (ie 180m high) on level 39:
– Cabanas & lawn
– Gym & dipping pool
– Casual dining rooms & bbq
Cloud 220 on level 52:
– Networking suite
– Theatrette & library
– Sky gardens
– "The Wallich Room" private dining
Apex:
– Cantilevered observation decks on level 62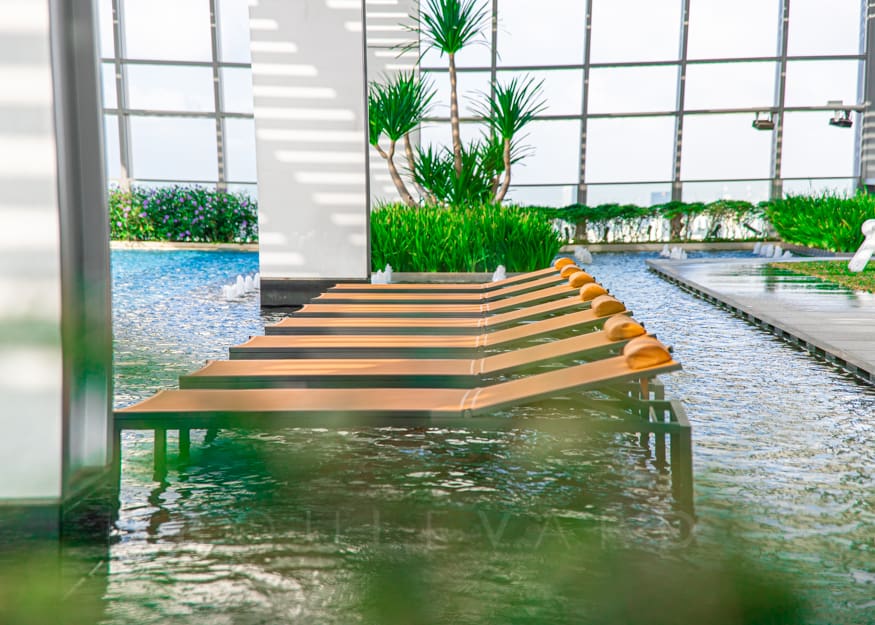 The sumptuous interiors at Wallich Residence provide an oasis in the sky – luxurious entertaining and family spaces with high ceilings, wrap-around glass windows and out-of-this-world views.
The kitchens are exquisite and feature Gaggenau appliances. And the fully furnished units – including this 4br conversion unit and this 4.5br high-floor apartment – are lavishly appointed and ready to move in.
All of the last remaining new apartments are available to view, by invitation only. It is impossible to convey the experience of standing on the 180m-high pool terrace, or gazing out from the high-floor two-bedroom apartment. See it for yourself.
GuocoLand is one of Singapore's most established developers, with a reputation for luxury condos cemented by high-end projects such as Leedon Residence and the forthcoming Martin Modern in Robertson Quay.
GuocoLand has also launched the groundbreaking Guoco Midtown mixed-use project, including Midtown Bay condos, transforming the Beach Road – Bugis area in District 07.