Tom Polo explores human identity and connection in 'somewhere on the edge of you'
By Elizabeth Reidy
Contemporary Australian artist Tom Polo unveils the complexities of our inner lives through gestural acts of portraiture. His paintings oscillate between the figurative and abstracted, between self and other, recording the emotional, performative and psychological aspects of human exchange and re-imagining painting as a theatre between the viewer and the artwork.
Introspection sits at the heart of his painting practice, as does intellectual engagement. In his recent exhibition, 'somewhere on the edge of you', September 2023, at Roslyn Oxley9 Gallery, Sydney, Polo presented a new body of work developed through studio sittings with 12 subjects he invited to participate in his process.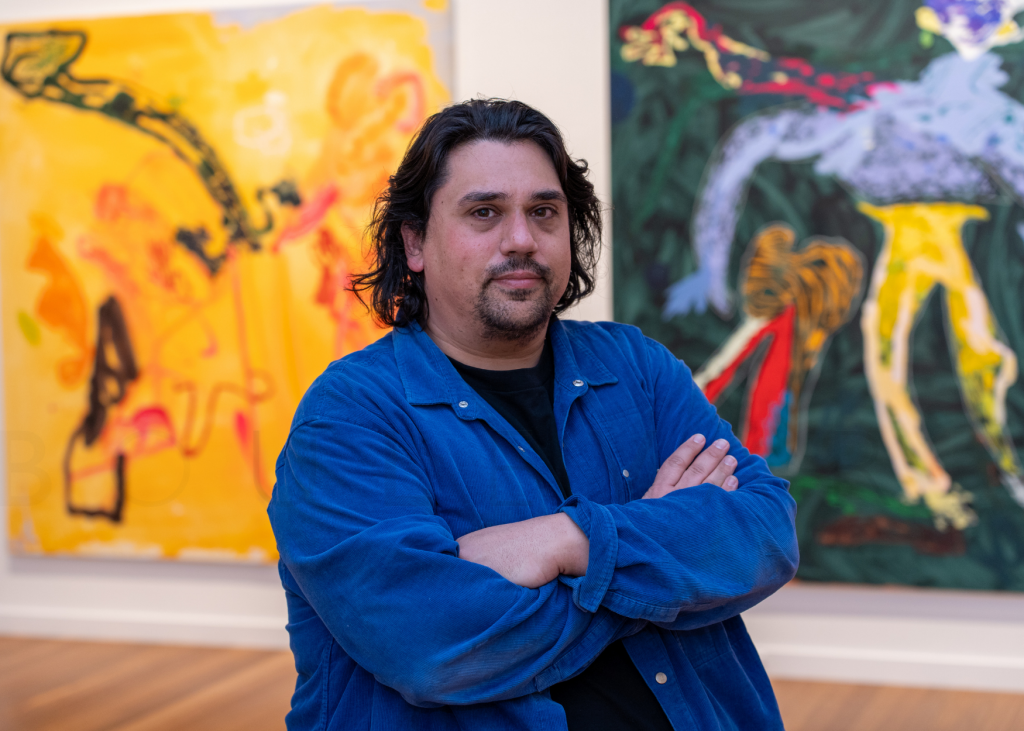 The resulting portraits convey a deep-seated inquiry into existential concerns of identity. Polo's fluid, intuitive responses to his portrait subjects are highlighted by an immaculate overall body of work concerned with the spatial and temporal dimensions of relationships. There is a beguiling intrigue that pulls the viewer inside the 12 visual worlds drawn together with colour and form. His paintings are portraits of conversations, moments, sentences, quips, shared time and fragments of intimacy.
With titles such as, I keep carrying, excess baggage, breaking balance/looking for legs, I'll wait for you whilst you walk through water, trust is a funny task, and remember me (when I was with you), it is clear the subjects are not defined by their sitting for Polo, but rather by the mark of impression received by Polo in response to the time he spends with them. These are portraits of feelings, time, space and exchange. Polo's paintings are recordings, or witnesses, depending on how you look at them, of the experience of another person.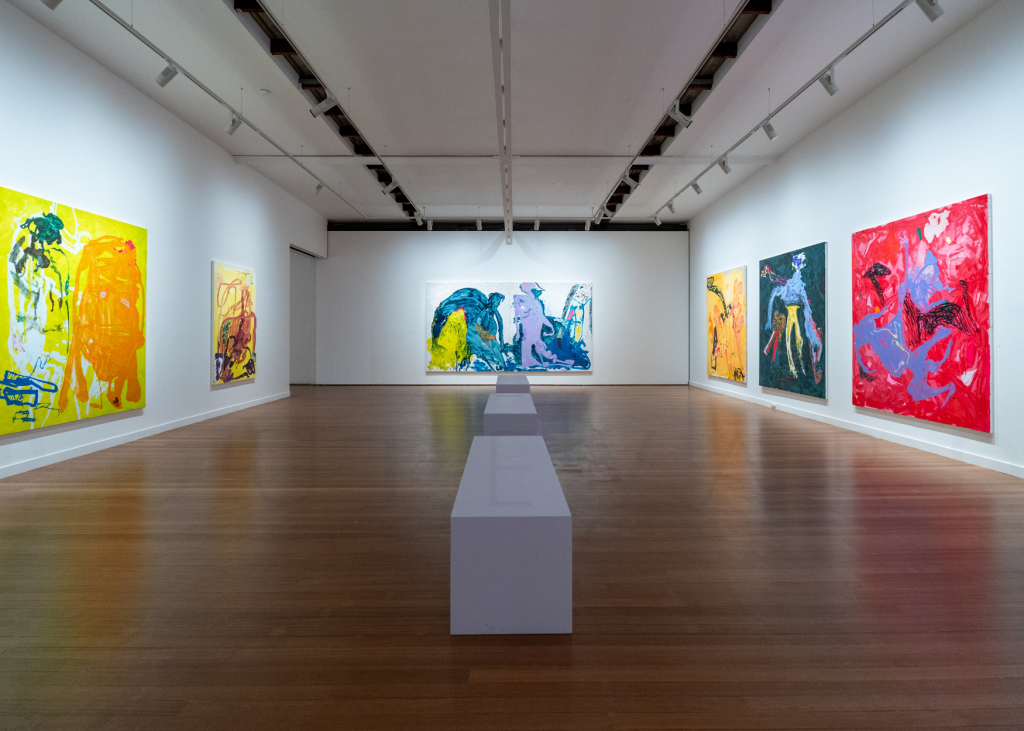 An established artist who has exhibited in solo and group exhibitions in Australia and internationally, Polo has received critical acclaim and institutional recognition for his innovative approach to painting. His large-scale portrait works have been included in major institutional exhibitions including, Thin Skin, 2023, Monash University Museum of Art, Melbourne; Free/State, 2022, Adelaide Biennial of Australian Art; The National, 2019, Art Gallery of New South Wales, Sydney; and Art Brussels, 2019, Galerie Transit, Mechelen, Belgium.
Alongside Polo's recent painting exhibition, 'somewhere on the edge of you', at Roslyn Oxley9, Sydney, Polo offered a series of smaller-scale drawing works of portraiture at The Armoury Show, 2023, New York, and also at the inaugural Art SG, 2023, Singapore, both presented by the Yavuz Gallery Singapore. Polo showcased smaller, intimate painting works at Frieze Seoul, 2023, with Station Gallery in Melbourne.
---
Read next: