House of Suntory's 100th anniversary marries exclusive whisky releases with Keanu Reeves
By Mike Huynh
An entire century of craftsmanship is a milestone worth celebrating. For Japanese whisky maker, House of Suntory, the exemplary art of distilling spirits turned one man's humble passion into an unwavering global reputation spanning decades.
The whisky story begins in 1923 when Shinjiro Torii built Japan's first malt whisky distillery – Yamazaki. Torii founded it with the specific vision of developing a flavour profile tailored to the subtle Japanese palate. Production commenced in December 1924 and five years later, Suntory Whisky Shirofuda (White Label), would become the very first single malt whisky to be made and sold in Japan.
This paved the way for Torii and his successors – including his grandson Shingo Torii – to refine and elevate the art of Japanese whisky onto the world stage. The names that represent this art today are Yamazaki and Hakushu – legendary expressions created by the House of Suntory.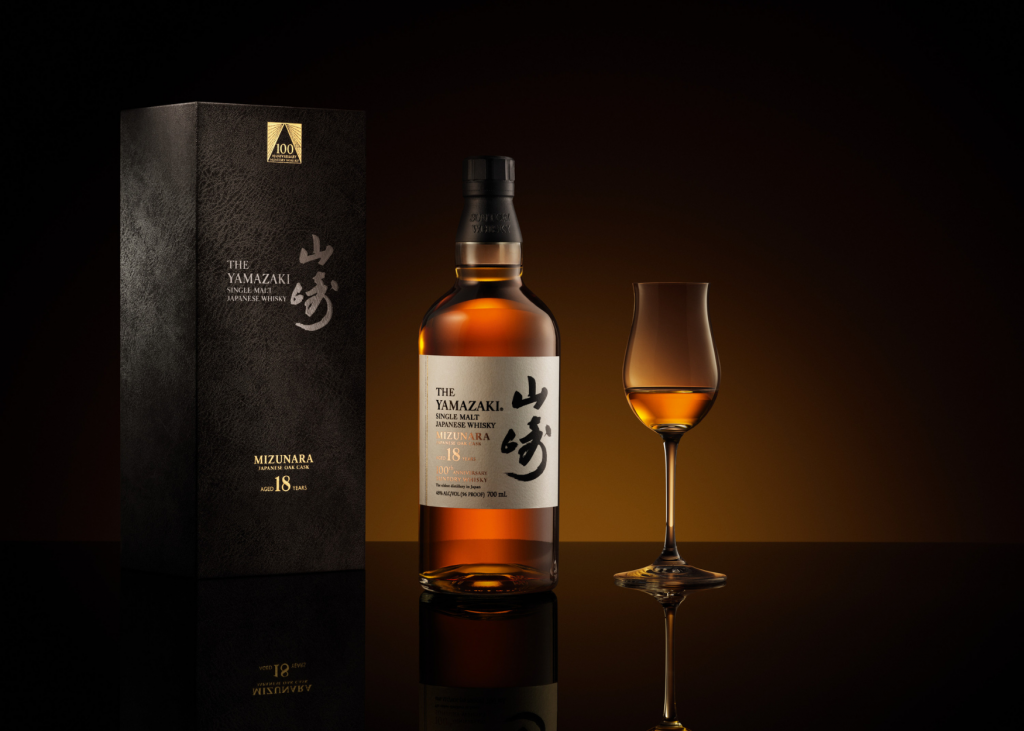 Limited Edition 18-Year-Old Yamazaki and Hakushu
To celebrate the momentous occasion of its 100th year, the House of Suntory is presenting a duo of unique 18-year-old releases. Honouring its rich past and bright future is the new limited edition Yamazaki 18 Year Old Mizunara, a single malt Japanese whisky aged exclusively in rare Mizunara oak casks.
"Yamazaki 18 Year Old Mizunara was blended for our 100-year anniversary and features a rich texture created from a long ageing process. This expresses the delicate and meticulous attention to detail that went into its craftsmanship," explains fifth-generation chief blender, Shinji Fukuyo. "I believe this whisky embodies the founding family's spirit to pursue quality, and I am honoured to share this with the world."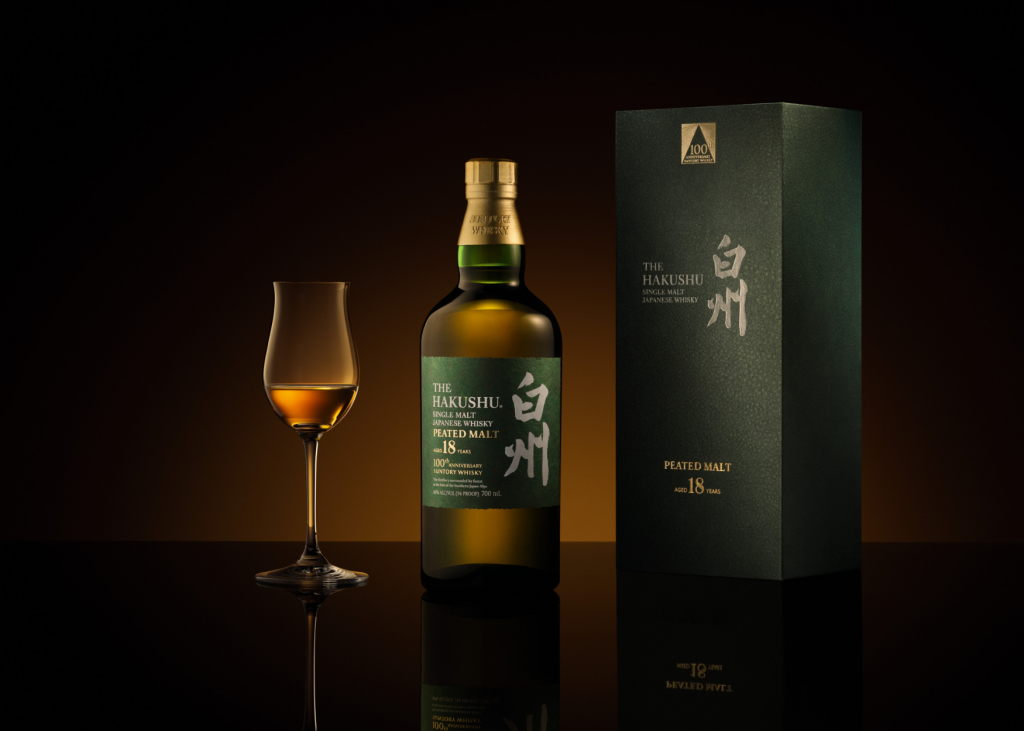 Japanese Mizunara oak, in which the unique malt is aged exclusively, is a process pioneered under the supervision of the first-generation master blender, Shinjiro Torii, and second-generation master blender, Keizo Saji, in the 1940s. Evoking the very same principles, the Yamazaki 18 Year Old Mizunara expression showcases rich and elegant notes of dark cherry and ripe peach on the nose, with hints of cinnamon and nutmeg. On the palate, the whisky is subtly spiced with undernotes of Japanese incense and a long and lingering finish, accentuated with clove, sandalwood, and hints of dried coconut. This 700ml expression carries a retail price of A$4,199.
The second limited release comes in the form of Hakushu 18 Year Old Peated Malt. This expression comprises meticulously selected malt whiskies all aged for a minimum of 18 years. The geographical heritage of Hakushu is what differentiates it from Yamazaki. Saji founded the Hakushu Distillery deep in Mt Kaikomagatake in 1973. The blenders here embraced the challenge of working with peat – an audacious move made possible due to the area's unique terrain, climate and exceptional mountain water filtered through granite rocks. The result is a softer take on the whisky's signature smoky taste. Demonstrating refinement and elegance, the rare Hakushu 18 Year Old Peated Malt brings vibrant notes of sage, ripe green apple, and hints of ripe pineapple. It features a complex smokey flavour on the palate that reveals layers of herbal, grapefruit and acacia honey notes, with a smokey finish that lingers with undernotes of fresh green citrus. This 700ml expression carries a retail price of A$3,399.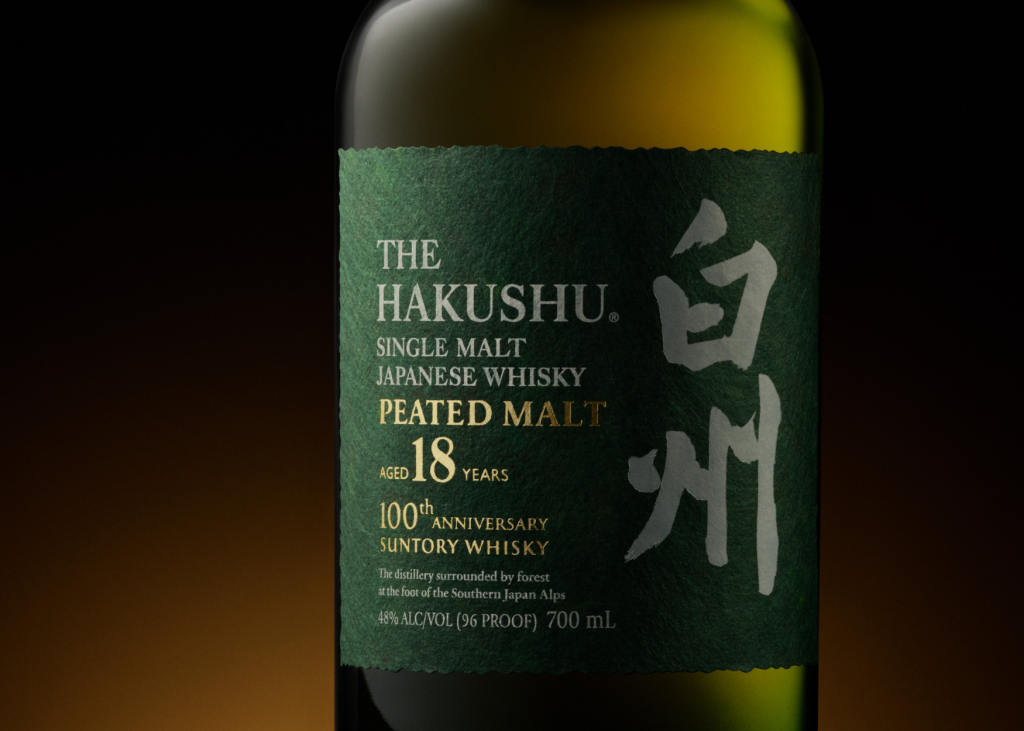 The Keanu Reeves Connection
A little star power always makes a centenary celebration better. And there's no better name more suited to representing the House of Suntory's humility, passion and dedication to craft than Keanu Reeves.
Twenty years after filming 'Lost in Translation', award-winning filmmaker Sofia Coppola returned to Japan to create the Suntory Anniversary Tribute starring Reeves. It won't be a one-off appearance either. Reeves is set to star in another creative project in partnership with the House of Suntory later this year in a series of documentary shorts from filmmaker Roman Coppola.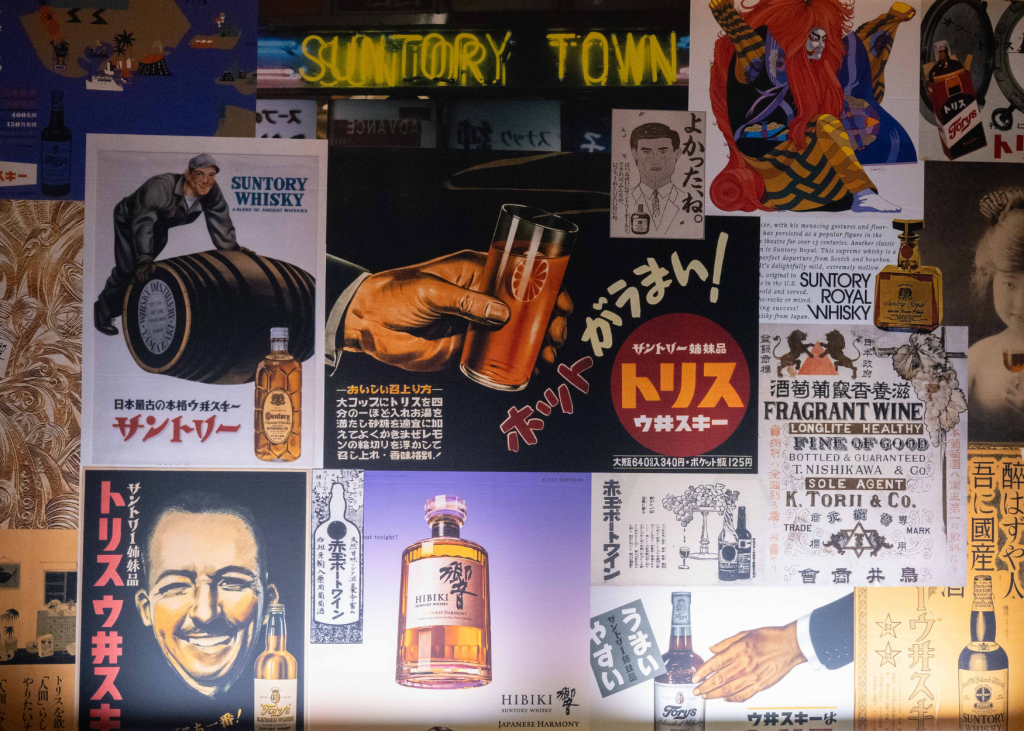 'The Nature and Spirit of Japan' is a series exploring Japanese whisky culture inspired by harmony with nature (Wa), elevated by Japanese craftsmanship (Monozukuri) and enjoyed as an authentic Japanese cultural experience (Omotenashi). It's a docuseries blending a balance between education and entertainment, aiming to foster a deeper curiosity about the House of Suntory and Japanese culture.
"I'm honoured to partner with Suntory Whisky again thirty years after our Suntory Reserve campaign," says Reeves.
"I'm a huge fan of Suntory Whisky, so it's very special to collaborate in honour of this milestone anniversary. My admiration for the brand goes beyond tasting the whisky. It's the elevated Japanese craftsmanship and attention to every detail that makes Suntory Whisky so special. As an actor honing and perfecting my own craft, sharing this process in a docuseries is a thrill."
For more information, visit the House of Suntory.
---
Read next: