Property Insiders: Navin Bafna on the upside of commercial property
We spend a lot of time at Boulevard talking up Singapore's spectacular residential market – but investors also face limiting considerations such as ABSD and SSD. For commercial real estate specialist Navin Bafna, the solution is clear.
Over the last eight years, he has focused on strata offices, investment sales, office strata sales, hotels, shophouses and working with family offices.
Here are his hot tips for entering commercial property market…
---
---
Boulevard: Straight off the bat, how do your clients make money?
Navin Bafna: First by hiring me, of course, *laughs*. In the residential market, you're locked out for four years because of Additional Buyer's Stamp Duty (ABSD) and Seller's Stamp Duty (SSD). So it's not easy to make money off. But in the commercial market, there is no lock-in, no additional stamp duty and no seller stamp duty.
For residential property, the stamp duty changes depending on your visa status. It's different for Singaporeans, PR and foreigners. But for commercial real estate, everybody is the same.
So commercial real estate offers greater flexibility, and is attracting a lot of investment – last year over $29 billion come into Singapore from Hong Kong, and I'm pretty sure more than 90% went into commercial properties.
Blvd: Talk us through some of the key transactions that you're doing in this space.
Navin: In November 2019, we closed some major deals at Suntec, approximately 18,000 sqft. You asked me how my clients make money? Well, my clients entered Suntec at $2,300 psf and we exited at 2,650 psf. So we made $350 psf in the span of a few months.

I did several transactions at Centrium Square – a freehold office building that's a rare asset in Singapore. I have worked on Samsung Hub, Prudential Tower. A major chunk of my business comes from International Plaza, Central at Clarke Quay, Eon Shenton, SBF Center, all of which are strata office buildings. Did you know, approximately 97% of office space in Singapore cannot be bought and sold because they are not strata? So when you're an individual buyer, there are very few buildings you can buy and sell… and that's where we make money.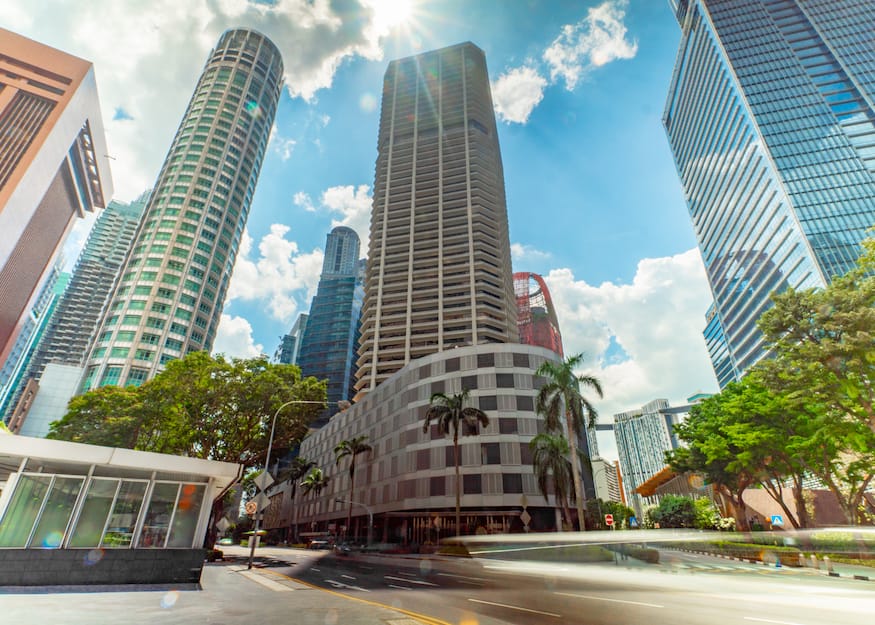 Blvd: What are the hallmarks of high potential appreciation properties?
Navin: You look at the supply side – what are the units available and what are they pricing at. Then you look at the market, tenant mix of that building, and most importantly, the grade of the building.
Terms like freehold and leasehold, commonly heard in the residential market, take a backseat when it comes to an office. Here the most important terms are Grade A, Grade B, and Grade C.
Like when I sold a space at Grade A Prudential Tower for $3,260 psf and then I saw a Grade A office at Suntec going for $2,300. It's a no-brainer. So it's not always about the building. It's also about the overall relative market because the commercial market is small if you know it very well.
For Grade A offices, we are at almost 98% occupancy in Singapore. So as a buyer, you shouldn't worry about the rental part of it. Maybe you won't rent it tomorrow, but you will rent it out in the next one or two months. And in terms of selling, if you buy the right asset at the right price, you can make money within a year.
Blvd: What's your strategy for 2020?
Navin: Most Singaporeans have a residential property in their portfolio. Taking into consideration the ABSD and SSD, maybe it's time to look into commercial property for 2020. It could be a retail space, an office or even a shophouse, depending on your assets.
As per my understanding, in the last seven or eight years, there have been only eight new buildings in the Singapore CBD – Marina One, UIC building, Fraser Tower, CPF Building, CapitaSpring, CapitaGreen, 55 Market Street and Guoco Tower. And not a single foot was available for sale… It's all only for rent.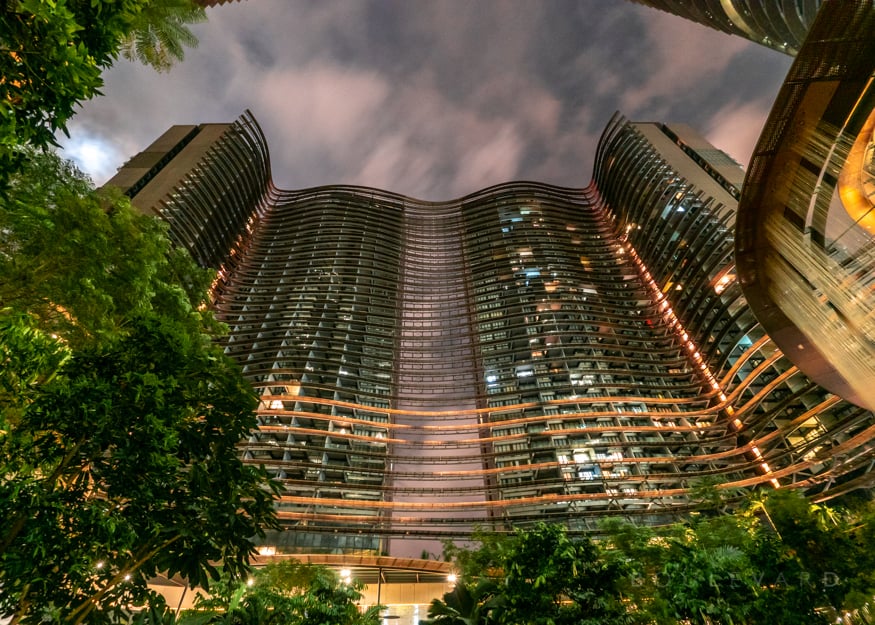 They are actually running at 90% occupancy or higher, but not a single square foot has been sold. Now look at a scenario when one building goes en bloc; all these people who have to move out will start buying. Do we have enough supply in Singapore to sell to those in the strata market? No, we don't. So it will take only one en bloc for you to get double-digit returns in the next three to six months.
Blvd: Tell us about your new PropTech venture?
Navin: I'm working on a space which hasn't been touched upon by many. In Singapore, 99% of the property agents are predominantly residential. There are very few who focus on commercial property full time. From where I'm standing, that space has a lot of growth potential, so I launched my own app. We've been working on it for two years – it's called Singapore Commercial Space.
It has been launched and is available for download, and I think by the second quarter of this year, we will be fully fledged in the market.
Blvd: Say an investor with a couple of residential properties wants to dip a toe in the commercial market, what would you suggest the first steps be?
Navin: I think first of all look at your Total Debt Servicing Ratio (TDSR) to understand if you can get a loan or not. It's the most important thing. You should be able to afford the property. I strongly believe one must keep one's leverage less.
It's not important that you should own a property just for the sake of it. If you can afford it and see it as an investment potential, only then come forward. But if you have more than one residential property, it's a no-brainer to invest in a commercial property. The stamp duties are too high to put another residential in your portfolio.
In commercial markets, start with an office. That's the easiest market to go into and it's less complicated. Don't go into industrial at the moment. It may be a lower outlay but the vacancies are very high. So start in the office market, then move to retail or shops and then go to shophouses.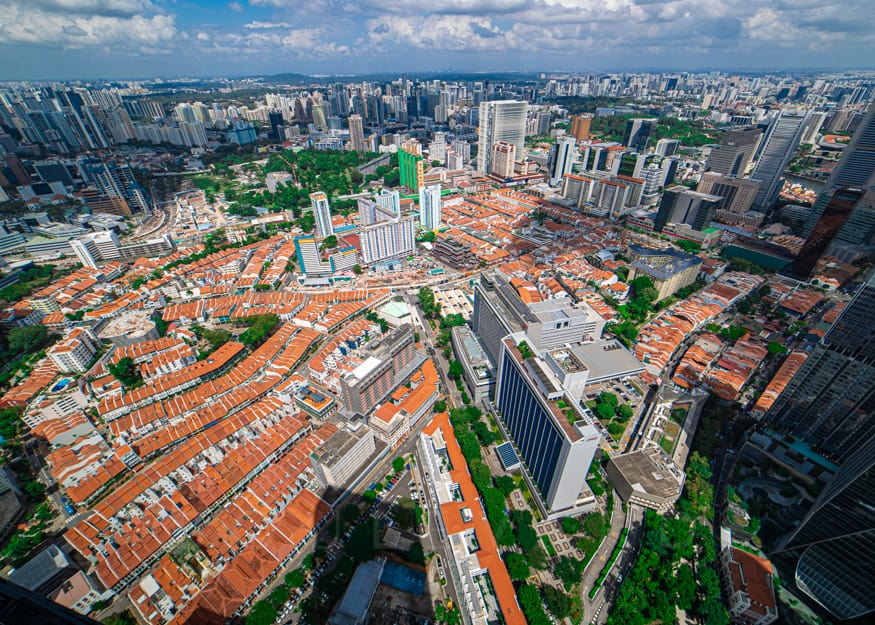 Blvd: Do you have a perspective on shophouses as an investment?
Navin: The problem we are facing is that not many people are selling their shophouses. Once a big fund or family office acquires a shophouse, it doesn't come back on the market. The gap between the rental yield and the interest rate is narrowing because every time a shophouse comes into the market, the owner looks for a higher price.
That means that your capital value, the cost of buying the shophouse goes up but the rental doesn't. Thus, your yields take a hit considering your cost of acquisition was high. That's the challenge – the yields may not show real returns. In fact, a lot of shophouses will start giving you negative yields if interest rate starts going up.
Blvd: What's your best piece of advice for investors?
Navin: This is something I practice: Don't ask for cheap deals. Don't say that you want to buy the cheapest or something that's 5% or 7% below the last transaction. Price is relative to the market conditions.
Blvd: You had a life before real estate (if there is such a thing!). Can you talk to that and how it informs your approach now that you are in real estate?
Navin: I come from a finance and accounting background. I've worked in stock broking, merger and acquisition, private equity, and family offices. I used to be a research analyst, and ended up being the head of a family office.
How does it help me as a property agent? I think the most important takeaway is having that research background. I still use those same methods and look at replacement, intrinsic and relative value.
I'm not only into the psf or hunting for the cheapest transaction or trying to get it cheaper than the last transaction. I believe replacement value is the right way to look for an asset.
Blvd: Are there any particular projects you have on the market right now that stand out?
Navin: There are two projects that are great to have a look at. One is 111 Somerset – I'm heading the project for Propnex at the moment. Well, 111 Somerset is a rare asset. In fact, it's the only strata office space you can buy in Orchard Road. As an individual investor, there is no other office building you can buy in this area.
The second standout project is Centrium Square, a brand new freehold building. In Singapore, you don't get freehold commercial assets that easily. And a brand new freehold office building with top-end specifications is unheard of.
Blvd: Tell us about transactions that have really stood out in your eight years of business?
Navin: Samsung Hub – it's the only Grade A building with 999 years lease which you can buy (strata). There is no other building like this in Singapore.
In 2015, I sold an individual strata unit there at around $3,1000 psf. At that time, it was the most expensive unit ever sold at Samsung Hub. I remember a property agent friend asked me if I think the buyer will make money? And I remember saying, I don't know if he will make money tomorrow or in three months. But if the buyer can wait for three to four years, there is no way he can lose money in Samsung Hub.
Now four or five years later, you can't buy individual units at Samsung Hub. You can only buy floor plates, and a 13,000 sqft floor plate is transacting at $3,500 – $3,600 psf. Meanwhile, we have a small unit of 1,700 sqft, so the price would be, what, $3,900 – $4,000 psf.
So did he make money? Yes, he did. But every time I go back to the seller asking if he'd sell, he says no and asks if he can buy more!
Blvd: But the real question is will the buyer at $3,900 psf make money in four to five years' time?
Navin: Will Singapore have another building that's Grade A, 999 years leasehold and available in the market for sale? The day there is another product like that, you will have your answer.
Until that day, Samsung Hub is the only building and yes, everybody will make money. It's like a Patek Philippe watch: You buy it to pass it to your next generation. In fact, I feel one of the best projects I've seen in my career.
Blvd: Fantastic. So where can we find these projects?
Navin: Oh, call me! *laughs*
---
Where to now?