Property Insider: Dawn Lim on the best buys in Singapore's Core Central Region
We're kicking off a brand new segment – Property Insider – where we ask real estate experts the questions you always wanted answered but didn't know whom to ask.
Meet real estate agent Dawn Lim. She's a senior marketing director at ERA Realty Network with extensive experience in residential sales in the Core Central Region (CCR). Having dealt with transactions from $1.5 million right up to $20 million, she's a pro at investment properties and exit strategies.
---
Blvd: What slingshotted you into real estate?
Dawn: The very first investment property transaction I worked on was at Caribbean at Keppel Bay. My first clients bought a two-bedroom unit for $750,000 and we subsequently sold it for $1.2 million in a rather short time period. That experience kind of paved the way…
Now, I focus on Districts 09, 10, 01, 04 and 07 – Orchard, River Valley, Nassim, Marina Bay, Sentosa and Bugis.
Blvd: What are your expectations for 2020?
Dawn: It will still be a Buyer's Market with more than 60 new launches with almost 20% of them in the Core Central Region. Interestingly, this year has the least number of newly completed projects. So clients buying to move in immediately will have to look at existing builds
I've noticed that clients are looking for properties below $2 million with good connectivity, closer proximity to the city centre and smaller size. This makes it easier to rent out in the future.
Blvd: What are the hallmarks of high potential properties?
Dawn: Condos that are near MRT stations and other modern day conveniences, as well as prominently visible and well-known by the public, fare better.
Like d'leedon is a great example. A Zaha Hadid masterpiece, it's prominently visible along Farrer Road. It's in a prestigious neighbourhood near good schools and has the added advantage of fascinating amenities and lush landscaping. (See Dawn's resale 3-br d'Leedon listing here)
Blvd: What are the best buys on the market right now?
Dawn: In the Core Central Region, there are three great buys – two existing developments and one new launch condo.
In the CBD area, there's Marina One Residences, integrated development which consists of Grade A offices and luxury residences. Great centralised location that'll appeal to a pool of potential rental tenants working in the business district and it's right above an MRT station.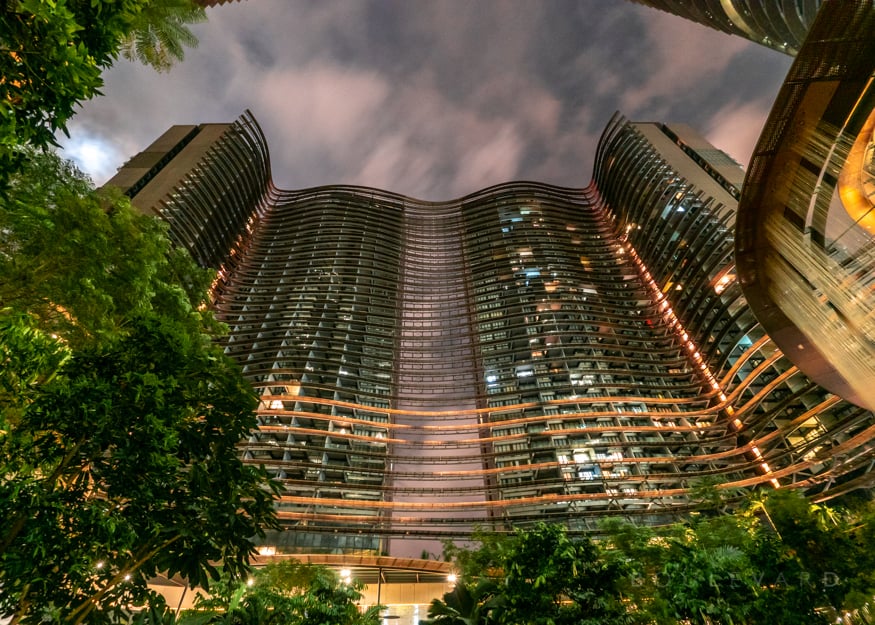 Besides, with the surrounding land plots pending for development, it has very high growth potential and the unit costs start at just $1.63 million for a one-bedroom!
Then there's Sentosa that's perfect for those pursuing that island living lifestyle. Right now, you can buy a unit for a low price. Sentosa's high rental resilience gives prospective investors the time to pick the exit of their choosing. Take, for instance, Seascape Condominiums, a rare seafront condo in Singapore, that has 3 and 4 bedroom luxury apartments on offer directly from the developers.
And lastly, there's The M, a new launch condo in the up-and-coming Bugis area. The M is forecasted to be one of the lowest entry prices for a unit in the CCR with superb accessibility and amenities.
Blvd: Any expert advice for clients who want to sell their property?
Dawn: When clients want to sell property, typically they are keen on pricing it higher than market value. With time when the response isn't good, they tend to decrease the price. We do not want that in the current market.
We need to price and sell a unit for what it's worth and we need to sell it in the shortest possible time.
You have to remember, a listing gets the most attention when it's fresh. If clients insist on pricing it way above current market value in the crucial initial state, most genuine buyers tend to get turned off.
Blvd: And any golden rules for home buyers?
Dawn: Get an experienced and active real estate agent. They can help you with your questions, doubts and provide updated market-relevant information. Experience agents also work closely with their clients to set budgets, filter out the unnecessary and accurately point clients towards suitable units.
Blvd: Best part of your job?
Dawn: I love the excitement. When my client trusts me to buy and sell their properties and the sense of accomplishment when their real estate appreciates or we find a great buy… those are the best bits.
Where to now?