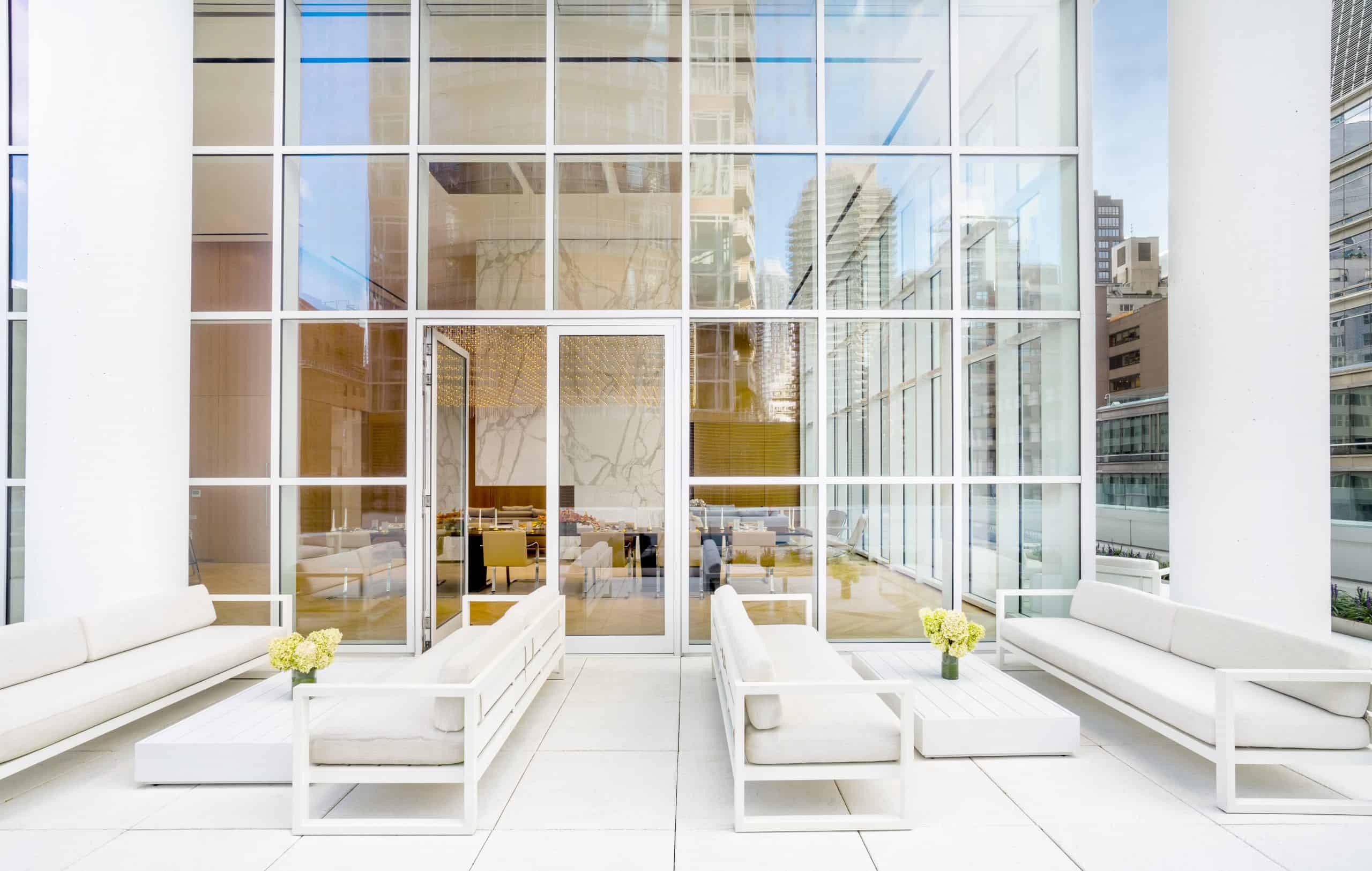 Design
The luminary: the architect behind New York's 200 East 59th Street
Don't we all dream of NYC? This new arrival to the New York skyline will stir temptations to soak up life, stateside. 200 East 59th Street is a 35-storey condo of only 67 residences that pay tribute to the power of natural light. With a design devoted to privacy, flexibility and wellbeing, it rethinks the luxuries of urban living.
It took Singapore's own Keppel Capital and New York's Centurion Real Estate Partners to make it happen – along with architecture and design firm CentraRuddy to bring it to life.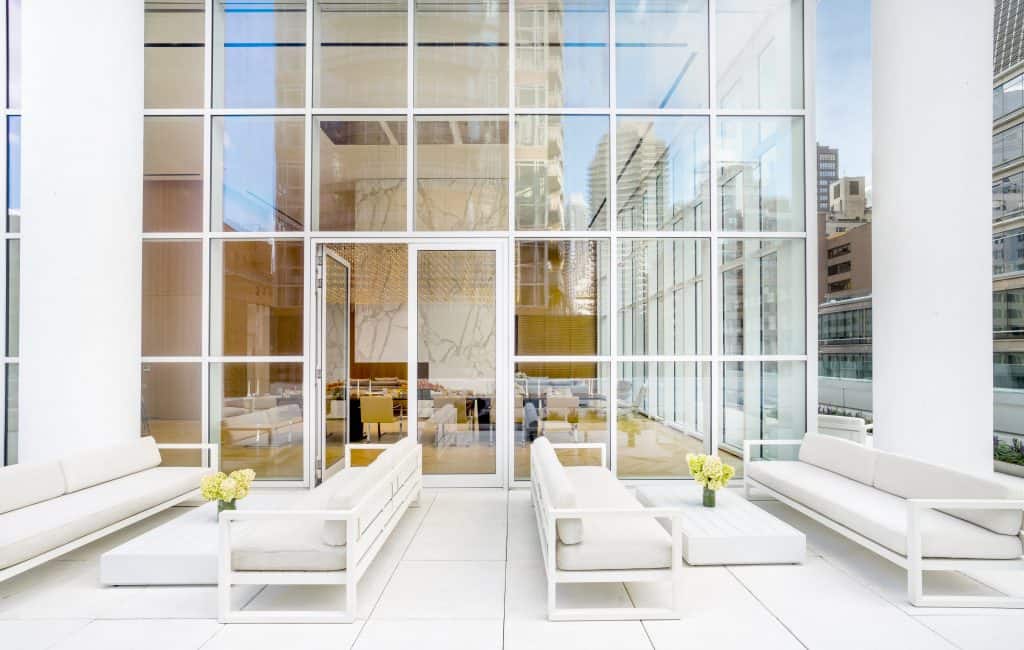 "Using design to support connection and community has always been an important part of our work," says architect and principal Nancy J. Ruddy. "We create vertical communities by incorporating common areas that encourage interaction and engagement." The lounge areas act as a great room that spills into the terrace; there are shared spaces for multi-generational residents.
Occupying a prime pocket in Manhattan's design district, 200 East 59th Street is minimalist and modern, and as with the greatest architectural feats, it's at once expansive and effortless. Every residence enjoys a corner space with a deep wraparound terrace; and each interior is amazingly column-free.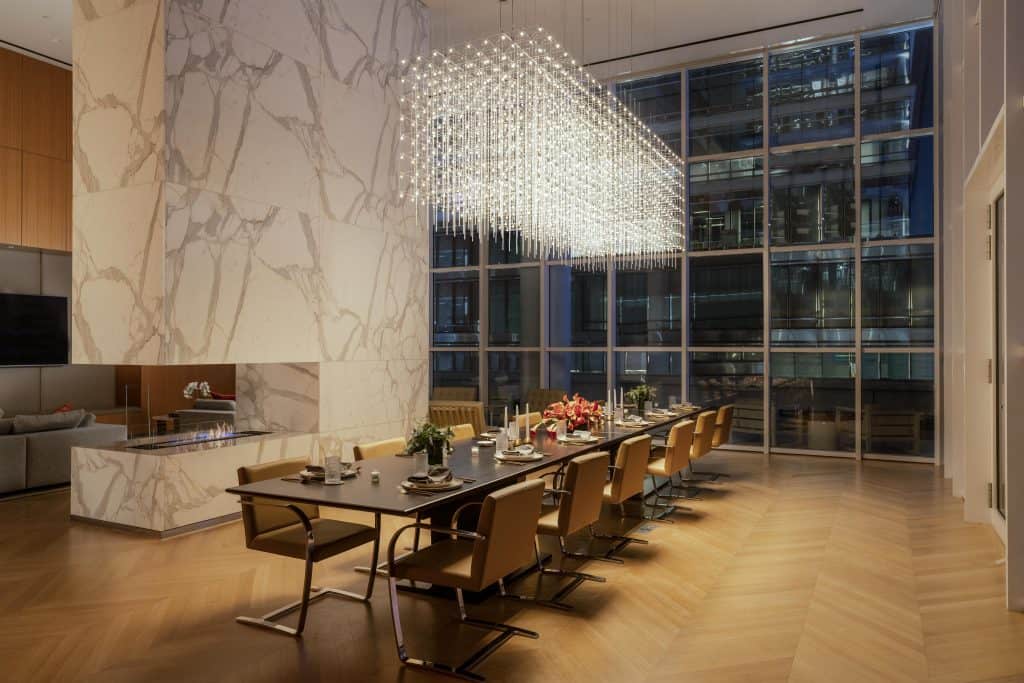 Ruddy and team were cognisant the crisp exterior needed warmth within, and turned to materials like walnut and ebony. "We wanted to balance the building's bright whites with calmer tones, and were very deliberate in terms of materials and finishes, and sensitive to the way those elements impact mood," shares Ruddy. "Our design team was able to create warm and inviting spaces within a building that still feels excitingly Modernist."
"We asked ourselves what touches would make these apartments more functional, without feeling like an afterthought," says Ruddy. To elevate the work-from-home experience, the firm incorporated built-in shelving and desk space in bedrooms.
And everything here is about light: from those floor-to-ceiling windows to the open layout of the lounge –even the bespoke white kitchens were created to reflect the sun sublimely. "I'm still struck by the luminous atmosphere inside this building," she says.
Go further with 200 East 59th Street.
---
Where to now?